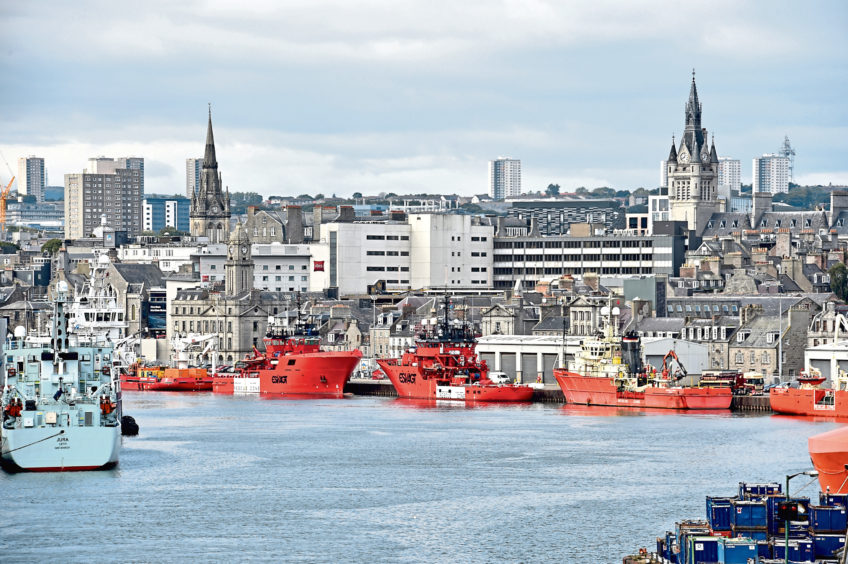 Aberdeen council bosses are preparing a formal bid for free port status — a move which could create thousands of jobs and pull in international investment.
City council co-leader Douglas Lumsden told the Press and Journal that he would be "pushing to submit a formal application" after the UK Government opened a consultation on creating up to 10 free ports in the next year.
A free port is a zone within a country that is treated, for customs purposes, as an independent jurisdiction. This means goods can be manufactured, imported and exported in the zone without incurring normal barriers to trade like tariffs and customs duties.
Supporters of the idea say introducing free ports have already been successful in countries such as the United Arab Emirates, where the Jebel Ali free zone in Dubai now hosts 7,000 global companies, employs 145,000 people and accounts for around 40% of the UAE's total direct foreign investment.
The UK Government announced on Monday that after the 10-week consultation, local authorities would be invited to bid to become one of the zones.
We revealed last year that Boris Johnson was keen on creating at least one free port north of the border, with Aberdeen and Peterhead being the most likely contenders. Dunfermline and West Fife SNP MP Douglas Chapman is also pushing the case of Rosyth.
Mr Lumsden said: "We'll be speaking to partners over the next few weeks about what free port status could mean for Aberdeen, but we believe it is the right thing for the city and will be pushing to submit a formal application.
"From my point of view, the harbour is a fantastic asset for the whole region and we have got to try and capitalise on that."
Michelle Handforth, chief executive of Aberdeen Harbour Board, welcomed the announcement.
She added: "It is important we take a region-wide approach to any free port scheme, so we will continue to engage with our stakeholders in private and public sector organisations about this before responding.
"Whatever the future holds, we at Aberdeen Harbour remain very well placed to play our part in the continued success of the local and national economy, particularly in relation to future energy transition opportunities."
Banff and Buchan Tory MP David Duguid said the scheme offered "real opportunities for economic growth and job creation".
He said: "I have already met Peterhead Port Authority to discuss this in principle, and I think the harbour is very well placed to put forward a bid that could even include Fraserburgh in a wider free port zone in the north-east.
"I very much hope to see the north-east of Scotland at the forefront of this initiative."
Aberdeen South SNP MP Stephen Flynn remained sceptical, however, saying: "We are a good eight months on from when this was first announced and yet there is still no real meat on the bones.
"I have asked how this would work in practice and how they would ensure the funding was there to do it and there's been absolutely no clarity given."
Ian Armstrong, who is the regional director of the Scottish Council for Development and Industry, also struck a more cautious tone.
He said: "We'll certainly want to engage constructively with the idea – and identify potential locations in Scotland which would be of most benefit to support more trade and reduce regional inequalities.
"There is a need for caution and further analysis of the potential impacts though. There is evidence that free ports can simply displace existing activity, result in lost revenue for the Exchequer."
---
Everything you need to know about free ports
What are free ports?
Free ports are designated areas where the normal tax and tariff rules of the country in which they are based do not apply. They allow goods to be imported, manufactured and re-exported without being subject to checks, paperwork or import taxes.
What are the benefits?
Research from consultancy and construction firm Mace has suggested establishing seven such zones could generate more than 150,000 jobs and contribute more than £9 billion a year to the economy.
What are the downsides?
Free ports can also siphon investment away from other parts of the country as firms seek to capitalise on paying less tax. Last year the European Parliament called for free ports to be scrapped across the European Union as part of a damning report on tax evasion and money laundering.
When will the first free port open?
The UK Government is running a 10-week consultation on the plan and will then invite formal applications from local authorities. The hope is that the first free port will open in early 2021.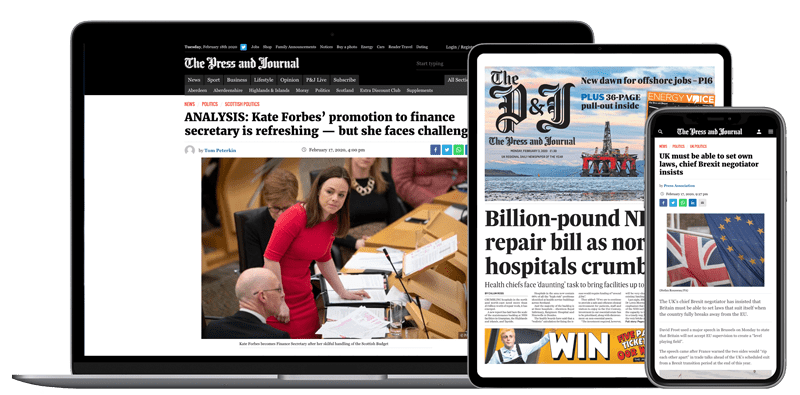 Help support quality local journalism … become a digital subscriber to The Press and Journal
For as little as £5.99 a month you can access all of our content, including Premium articles.
Subscribe