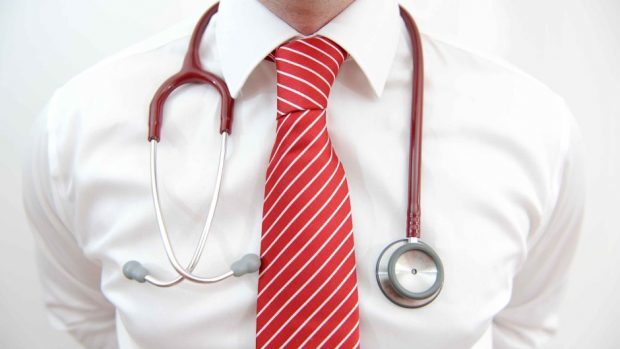 Fears have been raised that people living in rural areas could be at risk under new NHS plans to treat patients via videolink.
Under the cost-cutting scheme, GPs will diagnose Scots who live in remote areas by smartphone, tablet or computer.
NHS 24 is introducing a pilot scheme for the Attend Anywhere Programme next month, which will include GP services, gastro-enterology, speech and language therapy and pharmacy review.
However, critics have claimed poor 4G connection and broadband speeds in the Highlands and Grampian may mean patients missing out on vital care.
They also questioned whether pressure to replace face-to-face consultations with cheaper solutions, could mean non-obvious conditions being missed.
Health Secretary Shona Robison previously said webcam interviews would end "many repeated, unnecessary trips to hospital."
Scottish Conservative shadow health secretary Donald Cameron said: "Plans for the Highland and Grampian region to run a virtual clinic pilot scheme are ones that should be welcomed for routine appointments.
"It's hugely important that the NHS keeps up to date with modern technology, and utilises all its benefits in order to improve our health service, especially in remote and rural areas.
"However, these clinics should not replace face-to-face consultations when those are necessary.
"Another issue will be the inconsistent quality of broadband coverage in the Highlands and this must be carefully considered, as must the fact that some households may be unable to ensure total privacy in their home in order to harness the benefits of these video clinics."
This month, NHS National Services Scotland put out a procurement tender for the pilot of a system to provide virtual video clinics.
The tender, valued at an initial £99,150, follows another in August to support 50 clinics.
A Scottish Centre for Telehealth and Telecare spokeswoman said: "Patients suitable to use Attend Anywhere will be identified by their clinician and invited to take part in the service. The Attend Anywhere service can be accessed via a person's own smartphone, tablet or desktop computer from the person's home, or other location convenient to the patient.
"It's still very early days, but we anticipate having notes of Go Live dates in January, and which services these will include.
"While it is expected that some savings in patient transport could be realised, a key focus of the service is to provide patient choice, allowing services users the option to undertake consultation from their own location rather than the inconvenience of travel."
Scottish Labour's health spokesman Anas Sarwar said: "Whilst we should always be looking for new ways for our NHS to harness the potential of technology to deliver better patient care it obviously cannot completely replace the experience of seeing a trained professional in person, be it a GP, practice nurse or pharmacist.
"We will study this pilot with interest to see what lessons we can learn from it."