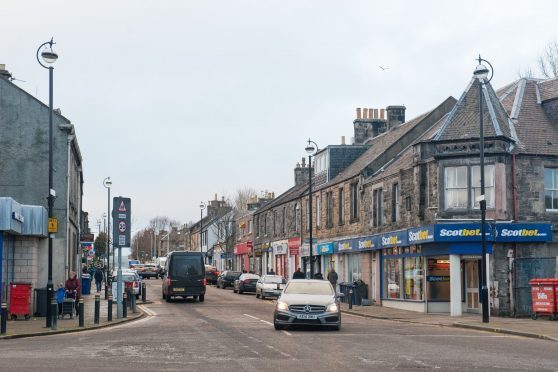 A Scottish community is getting ready for a party after winning a whopping £3million in the People's Postcode Lottery.
The lucky neighbours are set to find out just how much each of them has won this Saturday with some possibly scooping a six figure sum.
Residents of the small town of Loanhead, Midlothian, and specifically those in the EH20 9 postcode area are preparing themselves for the windfall.
Under lottery rules, the maximum single win is 10% of the total pot – meaning one lucky player might be soon banking £300,000.
Bosses at the Loanhead Miners Club could now be preparing to host the party of a lifetime as residents gather to celebrate their new-found wealth.
Midlothian MP Owen Thompson said there would be huge excitement in the town.
He said: "I am delighted to hear the news that the Postcode Lottery Millions prize is coming to Loanhead, and specifically the EH20 postcode.
"I am sure local players of the People's Postcode Lottery will be very excited at this news and looking forward to receiving part of the £3m prize pot.
"The People's Postcode Lottery raises millions of pounds for charity, including local charities, but it's great news that some of the prize money is coming to Loanhead as well, which I am sure will also prove to be a much welcome boost for local businesses."
In Grangemouth in 2015, seven winners won more than £110,000 while another banked more than £222,000.
Head of events at the Edinburgh-based People's Postcode Lottery, Nicole Allan, was delighted to have drawn such a big winner so close to home.
She said: "Our team are used to travelling far and wide to deliver prizes to players all across Great Britain but there is something quite special about delivering cheques on our home turf.
"We wish all players in Loanhead the very best of luck."
The charity lottery launched more than ten years ago in a small office in Leith and now employs 269 staff.
A minimum of 30 per cent of its money goes directly to charities and players have raised £168.4m for good causes.
Among the local projects to benefit is Edinburgh Young Carers Project, which received £4,840 last year to provide support to young carers experiencing mental health issues.
TV presenter and People's Postcode Lottery ambassador Matt Johnson, who will present the cheques, said: "I'm looking forward to meeting our lucky winners in Loanhead.
"This is going to be an exciting occasion for all our players in EH20 9."