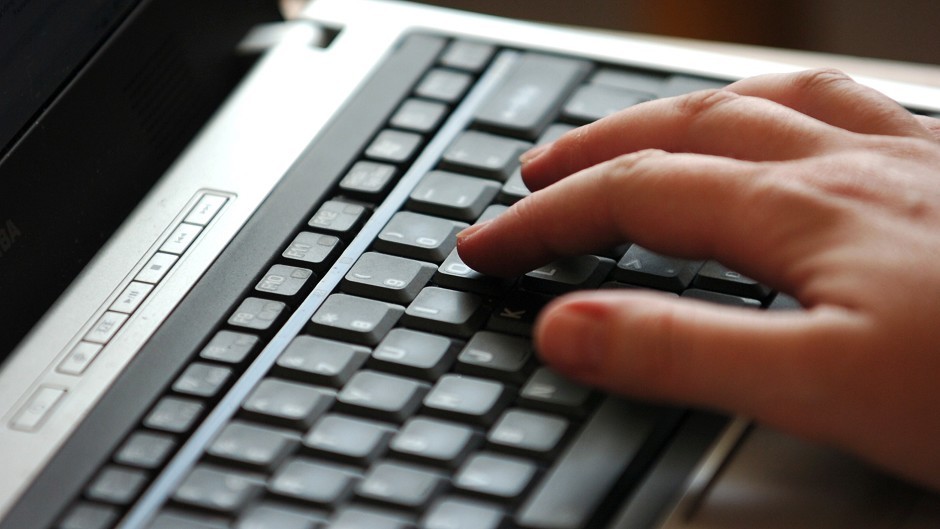 Vigilante paedophile hunters snared the same online creep twice in the space of five months, a court heard.
Serial sex offender Ronald Young was jailed for 10 months after cops uncovered the sickening Skype chats on his laptop.
In January last year Young was jailed for 27 months after being caught on camera by paedophile hunter group Dark Justice at Newcastle train station.
The retired bus driver, originally from Dundee, had travelled there after having disturbing online conversations with someone pretending to be a 13-year-old girl and had arranged to meet her for sex.
Following that incident his laptops were seized at his home in Montrose – but were not examined by cops until months after he had already been jailed for the Dark Justice incident, which occurred in November 2016.
When they were finally analysed by Police Scotland cyber crime experts they uncovered twisted conversations Young had had with a paedophile hunter from the Chris Fear vigilante group five months earlier.
Now Young – who has previous convictions for possessing indecent images of children and attempting to arrange a meet up with an underage girl at Waterloo station in London – has been handed a further 10 month prison term over that incident.
A court was told the horror chat, which took place in June 2016, included references to Young asking what he believed to be a 12-year-old girl if she was wearing clothes, before discussing her genitals with someone purporting to be the girl's mother's boyfriend.
Fiscal depute John Adams told Dundee Sheriff Court the messages exchanged made it clear Young believed he was speaking to a schoolgirl.
He said: "I am informed it was in fact a vigilante group".
Young further admitted possessing computer devices when a sexual offences prevention order imposed after one of his previous convictions in 2014 banned him from doing so without approval.
Mr Adams added: "Two laptops were recovered at his address when it was searched.
"When he had been asked previously by police if he had any such devices he had said he only had a mobile phone which was checked".
Young, 65, a prisoner at HMP Perth, pleaded guilty on indictment to breaching a sexual offences prevention order on June 13 2016 and between October 13 2015 and December 10 2016.
Defence solicitor Sarah Russo said: "He served a 27 month sentence on the matter from Newcastle Crown Court and was liberated on January 23 this year.
"The laptops had been seized in December 2016 but were not examined until August last year.
"They uncovered this conversation with someone he believed to be a 12-year-old girl".
Sheriff Alastair Brown jailed Young for 10 months and placed him on the sex offenders register for 10 years.
He said: "You appear to have an interest – which may be a longstanding one – in children.
"You didn't actually do any harm here because it was a vigilante you ended up speaking to, but that's no credit to you because you thought you were speaking to a child.
"You have got to get it through your head that if you have anything to do sexually with or in relation to children under 16 you are going to keep going back to prison.
"The bottom line is children are off limits and you have to stay right away from anything to do with them".