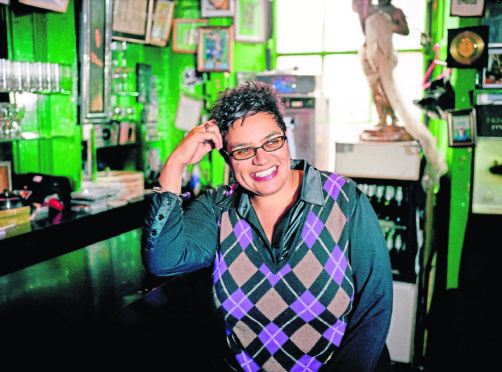 Some of the world's most famous poets – including W H Auden, Robert Frost and Liz Lochhead – honed their craft while working in the classroom.
And now, Scotland's latest generation of teachers have been offered the chance to derive inspiration from a new pocket-sized book of verse – "To Learn the Future" – as a gift from the education profession.
The initiative has been designed to let newly-qualified staff in 2018 and 2019 know they are not alone in whatever challenges they meet, with Scotland's schools open again after the summer break.
The Scottish Poetry Library publication, edited by Lilias Fraser, Jane Cooper and Kate Hendry, has been created with the backing of such organisations as the General Teaching Council of Scotland and the EIS.
Mrs Cooper said: "I think a lot of the teachers who read this book will think: 'Yes, it's okay to feel like this. I've noticed that too. Or I had a situation like that.'
"The book will be most successful when it gives a teacher a moment of recognition.'
The poets featured include such well-known figures as Emily Dickinson, Roger McGough, Billy Collins, Sophie Hannah and Carol Ann Duffy.
Most of the works are in English, but there is also a Gaelic verse by Aonghas Macneacail, who was born on Uig in the Isle of Skye.
It also has a foreword from Scotland's Makar, Jackie Kay, who spoke about the value of such projects in bringing people closer together.
She said: "All our lives, we remember our teachers. A good teacher knows it is not lessons they teach but students.
"This gem of a book is for everyone, and I hope it will be enjoyed as much by the PE and physics teachers as by those who deliver A Midsummer Night's Dream.
"Whether you savour them in your lunch hour or after hours, these poems will hold open the door and make you welcome."
To Learn the Future is a follow-up to the Scottish Poetry Library's anthology for newly-graduated medical students "Tools of the Trade: Poems for Doctors".
In 2014, the SPL published the anthology, highlighting how difficult the early months in a junior doctor's career can be.
It was a great success, attracting interest both from within the UK and across North America.