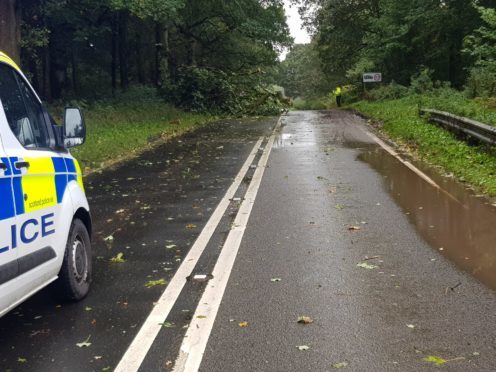 A major incident has now been declared in Dumfries and Galloway due to Storm Ali.
The region has seen significant disruption due to the high winds.
Due to the number of incidents currently being reported to Police Scotland and Dumfries and Galloway Council and the threat to life these incidents present, the decision has been made to call a major incident.
Right across the region numerous roads blocked, significant structural damage to several buildings, power cuts and this in turn has placed a huge demand on all services.
Motorists are advised to delay their journeys where possible.