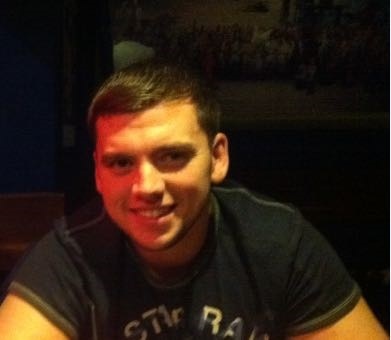 Murder trial jurors have been told an alleged killer could have been within "one or two metres" of the victim for spots of blood to transfer to his clothes.
Edinburgh High Court heard earlier this week that blood spot DNA found on Callum Davidson's t-shirt was, at odds of more than a billion to one, that of 27-year-old Arbroath oil worker Steven Donaldson.
The forensic expert giving evidence in the case was cross-examined on the report she compiled at Kinnordy Loch car park, where the deceased was found in the early hours of June 7 last year.
Davidson, Steven Dickie and Tasmin Glass all deny murdering Mr Donaldson.
Questioned by Ian Duguid QC, counsel for Dickie, forensic scientist Sarah Milne of the Scottish Police Authority based in Dundee was asked about the likely proximity of Davidson to Mr Donaldson for blood to transfer to him.
She said blood spots were measured to determine how close a person was to a force of dispersal and in terms of the size of spotting in this case she would estimate 1-2 metres from the source.
Mr Duguid also asked the witness about forensic tests carried out on his client's Suzuki motorcycle, his bike leathers, crash helmet and gloves.
She confirmed that no trace of Mr Donaldson's DNA was found on any of those items.
Advocate Jonathan Crowe, for Davidson, put it to the witness that if Dickie had taken a shower then any DNA traces would have been removed, and Ms Milne agreed that was the case.
The trial also previously heard Mr Donaldson's blood DNA was found on the handle of a baseball bat and the grips of a mountain bike which also contained Davidson's DNA.
The advocate suggested: "Mr Davidson could have got blood on his hands by working in the area in the car park where Mr Donaldson's blood was, without going near Mr Donaldson?"
The witness agreed that was another possible explanation for the transfer.
"There are lots of imponderables, lots of unknowns?" he asked.
"Yes, there is," said the witness.
The trial continues.
Jurors have been told alleged killer Callum Davidson could have been within "one to two metres" of Steven Donaldson for spots of his blood to transfer