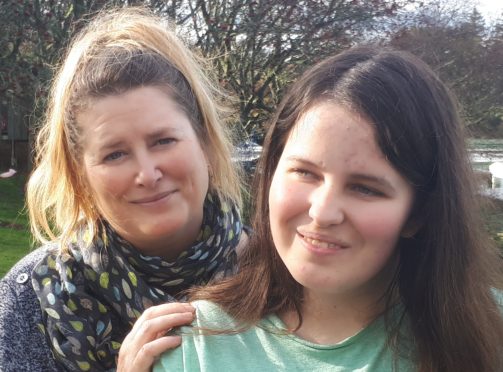 A teenager with autism says she has been left "feeling unwanted" after her local resource centre refused to let her join activities there.
Jamie Buckley, an 18-year-old from Tayvallich in Argyll, was told she could not attend her local centre for adults with special needs because her IQ was too high.
Miss Buckley had been a straight-A student at Lochgilphead High School before her condition led to a major breakdown three years ago and she had to leave school.
She is now attempting to rebuild her life, but was left devastated when she was told she could not attend the resource centre in Lochgilphead because autism "is not recognised as a learning disability."
Miss Buckley said: "It makes me feel sad that there is nowhere for people like me to feel like we belong.
"In primary school, when I was told that I couldn't join in with games in the playground, it made me feel sad and unwanted.
"In high school I felt I didn't fit in.
"It made me feel unwanted when I was told I couldn't be taught in the support classroom, the only place I did feel safe
"I tried school clubs but was also made to feel unwelcome and like I couldn't do it.
"When I left school, I thought it would stop. But I was wrong. And that makes me sad."
The resource centre in is the only facility of its kind in the area and Miss Buckley had been shown around before being told she did not fit the criteria to attend.
Her mum, Jenny Buckley, described the ordeal her daughter had been through over the past few years.
The 43-year-old said: "Jamie has a real problem with social skills, talking to people and understanding other people's emotions.
"She doesn't understand sarcasm, and got a lot of bullying in school. She takes everything people say to her literally.
"At 15, she just hit crisis point. She had a panic attack, depression. She couldn't go near the school.
"It has taken three years to get her back to an OK place where she actually wanted to go to the resource centre. She has no friends, and doesn't have confidence to speak to people.
"She knows a couple of people she went to school with go to the resource centre. They do crafts, art, pony trekking, all things she likes doing.
"She is really hurting from this and feels let down."
An Argyll and Bute Health and Social Care Partnership spokesman said: "Due to patient confidentiality it would not be appropriate for us to comment in any detail on individual cases however we can confirm that we were in touch with the family and have offered to meet with them to look into whether there are any options of support that may be available."
Scottish Autism last night said the case highlighted a "wider issue" about the lack of services available to autistic adults.
Deputy chief executive Charlene Tait said one of the main issues was the increasing demand on mainstream schools, which has an impact on autistic pupils and their future.
She said: "Autism is not a learning disability but rather a multi-dimensional condition which presents itself within individuals in different ways. Autistic people require different forms of support across their lifespan.
"In many parts of Scotland, autistic adults face significant challenges in receiving the support they need.
"Local authorities continue to face severe financial constraints which is further affecting the provision of better adult-focused support.
"The increasing demand on mainstream schools in a climate of tightening budgets is a key issue as any decline in support enhances the potential for autistic pupils to be excluded, often unlawfully, which can be highly detrimental to their education and social development."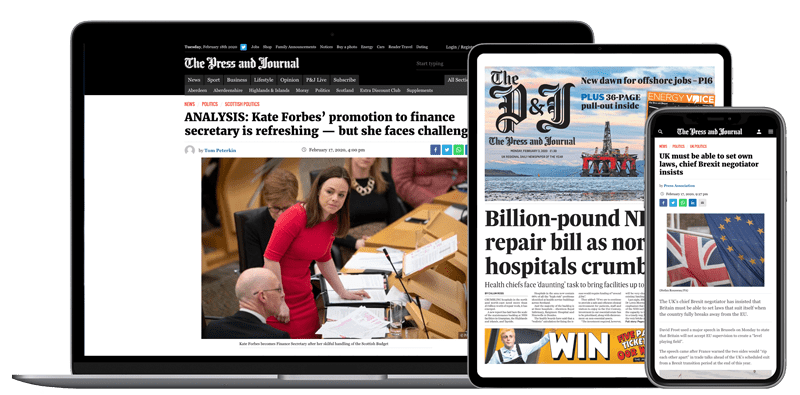 Help support quality local journalism … become a digital subscriber to The Press and Journal
For as little as £5.99 a month you can access all of our content, including Premium articles.
Subscribe