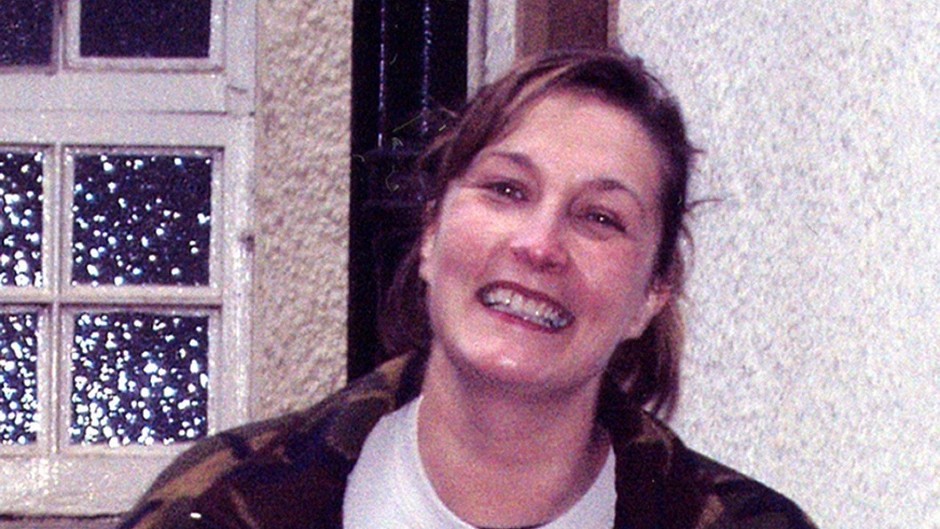 Police are to return to a Scottish forest in an attempt to trace the body of Suzanne Pilley, it has been revealed.
On May 4 ,2010, the 38-year-old bookkeeper vanished, just a stone's throw away from her office in Edinburgh.
Her disappearance sparked a huge search and then, after no trace of her body was found, it became a fully-fledged murder inquiry.
David Gilroy, her ex- lover and colleague, was charged and later convicted of her murder.
On May 5, he had driven 130 miles to Lochgilphead, in Argyll, for a 'work appointment'.
Based on information to the public and data from his mobile phone, detectives searched unsuccessfully across hundreds of square miles of remote mountains to find Ms Pilley's remains.
Gilroy, 57, has never revealed the location of the body.
To mark 10 years since Ms Pilley's disappearance, police have announced they will activate "fresh searches".
Detective Chief Superintendent Stuart Houston, from the police specialist crime division, said: "I am entirely confident that justice was served in terms of Suzanne's murder.
"However, it is deeply regretful that, as of now, we have been unable to recover her body and bring a sense of closure to her family.
"We will continue to revisit this investigation, and conduct fresh search activity in the Argyll Forest area, whenever we receive new information from the public.
"I'd urge anyone who believes they have any relevant information, but who hasn't yet spoken with police, to contact us immediately."
Last year Ms Pilley's father, Rob, died, leaving police determined to find answers on behalf of her remaining family.
As part of the fresh appeal, her sister, Gail Fairgrieve, has stressed the family's desire for a "proper goodbye".
She said: "For the past decade we have lived in a state of limbo, waiting for the news that Suzanne's body had been found, but we've never been able to get that closure.
"We understand that only one person can tell us where Suzanne is but he has refused to do so.
"Police Scotland will respond to any information and are committed to bringing us some form of closure.
"Their investigation can only conclude when Suzanne is found and so I would plead with anyone who knows something but hasn't come forward to search their conscience and get in touch.
"Not for our sake, but for Suzanne's. Please let us give her the burial and send-off she deserves."
CCTV was crucial in tracing murderer's escape 
David Gilroy's guilty verdict was a landmark one as only a handful of murder convictions are obtained without the presence of a body as evidence.
During his trial, prosecutors painted a 'compelling' picture of a jealous individual who lured Ms Pilley to her death in the basement of their shared office, before driving her body to a forest in Argyll.
CCTV evidence came to be crucial in the case against Gilroy.
On May 4, cameras had caught Miss Pilley's last known movements, as she turned onto Thistle Street at 8.54am, en-route to her office.
Police took cadaver dogs into the building, where they identified the basement and the boot of Gilroy's car as areas of interest.
By May 20, police had expanded their missing person investigation to an area of Argyll, stretching from Tyndrum to Inveraray and the Argyll Forest.
The following day, officers held a bleak press conference on the Rest and Be Thankful hill on the A83 Tarbet-Campbeltown road, where they revealed that any sightings of a man in a silver family car in the area were crucial to their murder inquiry.
The man was found to be Gilroy, who was arrested on June 23.
By using CCTV footage and phone data, Lothian and Borders Police officers then partially traced his journey to Lochgilphead.
They found that Gilroy had taken two hours longer than their average time each way and found that 124 miles of the journey were unaccounted for.
Officers had to trawl for CCTV footage from hundreds of cameras – not just on the main route to Lochgilphead but surrounding roads as well – to piece together their investigation.
Due to the cumulative evidence built up in the police investigation, and the work of the prosecution, on March 15, 2012, Gilroy was found guilty by majority verdict of the murder of Suzanne Pilley and of attempting to defeat the ends of justice.
He was sentenced to life in prison and told he must serve a minimum of 18 years.
To this day, he maintains his innocence. Gilroy has made a number of efforts to have his conviction overturned.
Those with information are asked to contact Police Scotland on 101.
Alternatively, an anonymous report can be made to the charity Crimestoppers on 0800 555 111.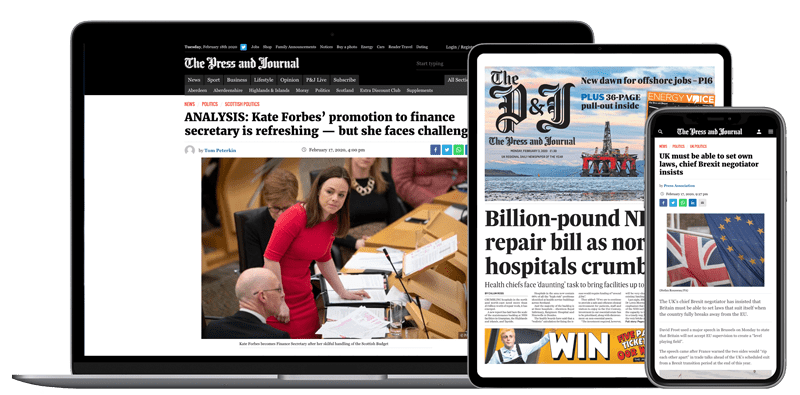 Help support quality local journalism … become a digital subscriber to The Press and Journal
For as little as £5.99 a month you can access all of our content, including Premium articles.
Subscribe