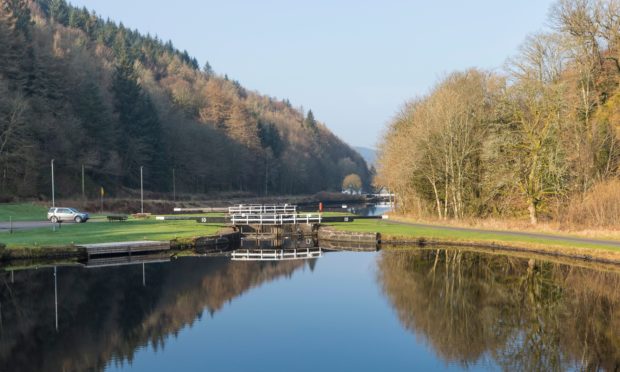 It is known as the most beautiful shortcut in Scotland and opened in the early 1800s.
And now, the nine-mile long Crinan Canal in Argyll is to receive a £4 million facelift as part of a major national project.
The programme of works by Scottish Canals seeks to enhance the safety of the scenic route for years to come.
The route offers marine traffic easy access to sailing grounds off the Western Isles, linking Ardrishaig at the Firth of Clyde with the picturesque village of Crinan, set in some of the most spectacular scenery on Scotland's west coast.
The Crinan Canal opened in 1809 and meanders through the ancient coastal kingdom known as Dalriada, in the heart of Argyll and Bute.
Now Scottish Canals are focused on replacing the lock gates on the western section of the canal.
The £4.2 million project is part of wider plans across Scotland to replace lock gates that have deteriorated over the years or present a risk to safety.
The work will focus on lock gates nine to 13 on the Dunardry Flight section and lock gates 14 and 15, located at the Crinan Basin.
Catherine Topley, chief executive of Scottish Canals, said: "The planned capital investment in the Crinan Canal, known affectionately as 'Britain's most beautiful shortcut,' continues this year with a programme of gate renewals and improvements to secure safe operation of the canal for many years to come.
"These works follow the approach set out in our asset management strategy, seeking to ensure we maximise the operational value of our canals.
"Phase one of this began in 2019/20 with gate surveys and designs for the renewal of the lock gates at Ardrishaig Sea Lock.
"The designs are currently being finalised with fabrication and installation due for completion in March 2021.
"The £4.2 million contract currently advertised forms phase two of this programme and will mean the surveys and designs are progressed this financial year, with installation of gates at Crinan Sea Lock planned for the winter of 2021/22.
"A third phase will then complete the programme, with the remaining lock gates from Cairnbann through the Dunardry lock flight being completed in 2022/23, subject to available funding."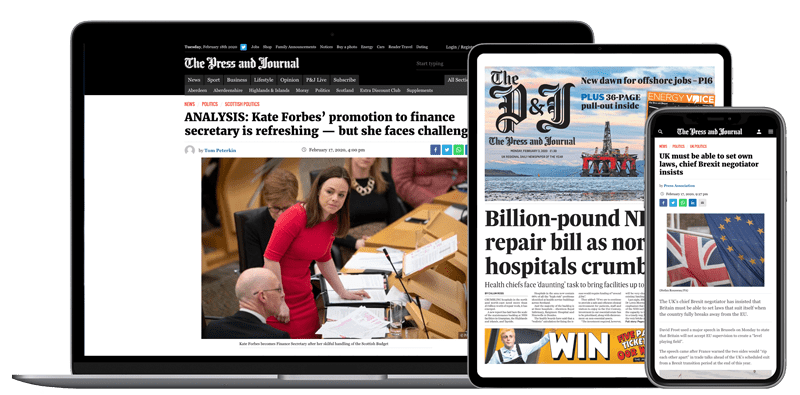 Help support quality local journalism … become a digital subscriber to The Press and Journal
For as little as £5.99 a month you can access all of our content, including Premium articles.
Subscribe