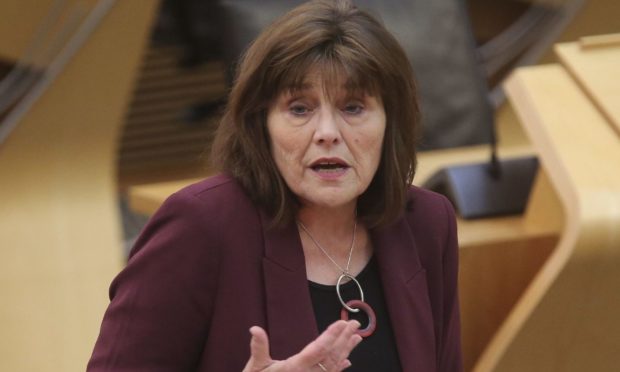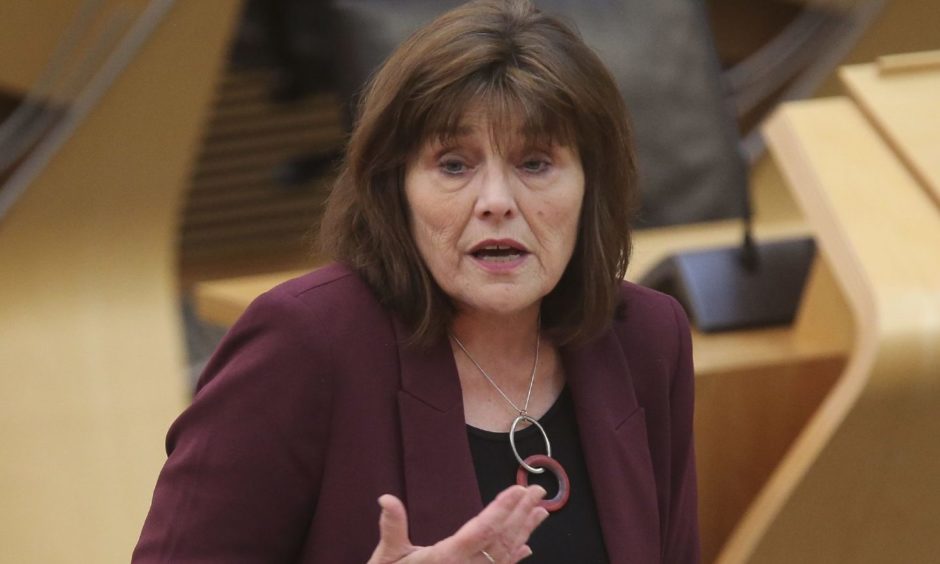 Thousands of patients suffering with secondary progressive MS are to be given access to a pioneering new medication on prescription.
The Scottish Medicines Consortium (SMC) yesterday approved the distribution of Siponimod, bearing the brand name Mayzent, to be used by adult patients who have secondary progressive MS.
The treatment marks the first of its kind to be prescribed by NHS Scotland, with the current option for eligible people with the condition required to be injected.
More than 15,000 people suffer with MS in Scotland, with nearly 4,000 of them believed to have the secondary progressive form of the condition.
Health Secretary Jeane Freeman said the treatment will mark a step in the right direction for MS suffers.
She said: "We welcome the decision by the independent SMC to approve Mayzent, which can support treatment of adult patients with secondary progressive multiple sclerosis where the disease is active.
"Being diagnosed with multiple sclerosis is devastating for all those affected and we are committed to supporting and continually improving patient care.
"Whilst this medicine isn't a cure for multiple sclerosis, it can slow the progression of the disease and delay disability."
Siponimod has been found to reduce risk of disability progression whilst significantly reducing the rate of brain atrophy (shrinkage) and the number of relapses people experienced.
The treatment works by trapping certain types of immune cell, called B and T cells, in the body's lymph nodes, preventing them from getting into the brain and spinal cord, where they could cause damage to the protective myelin coating around the nerve.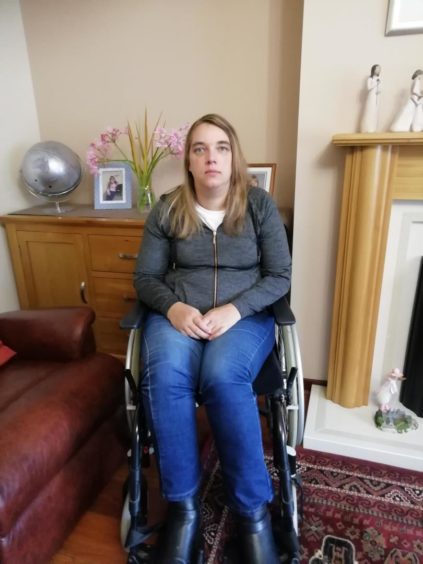 Susan Shand, from Keith, was diagnosed with secondary progressive MS in 2009 but suffering a relapse in January last year.
The 42-year-old – who lives with her parents and 12-year-old daughter – was left in excruciating pain due to lack of access to physiotherapy.
She is now hoping to be one of the recipients of the new drug; despite having no active lesions.
She said: "When I was first diagnosed 10 years ago, the neurologists at the time took the view 'we will wait and see what happens' so of course by the time they changed their way of thinking, it was too late for any disease modifying treatments as I had been upgraded to secondary progressive.
"It's a difficult illness to live with. You have to find the good in everyday because otherwise you would go down a dark road.
"It's like a lottery. You wake up in the morning and for years my first thing to do is say right can I still feel and move bits and pieces.
"If I am eligible for this treatment it will be absolutely amazing; especially if it works and it helps."
There are currently 14 treatments available for people in Scotland with the relapsing form of MS.
Currently only one treatment, beta interferon 1b, is available for people with this form of the condition who still have relapses, however, figures obtained through a Freedom of Information request showed fewer than 125 people in Scotland prescribed it.
Ocrelizumab is now available for the primary progressive form of the condition having been approved by the SMC earlier this year.
MS Society Scotland has now hailed the milestone announcement endorsing the positive effect it could have for people across the country.
Morna Simpkins, director of MS Society Scotland said: "We want every one of the 15,000 people in Scotland living with MS to have access to the right treatment at the right time and this decision takes us closer than ever to that goal.
"Siponimod will give a treatment option to many people living with MS where once there was none and for some people living with the secondary progressive form of the condition who are able to take beta interferons it provides a less intrusive choice.
"Research has got us to a critical point, and we can finally see a future where no-one needs to worry about MS getting worse."