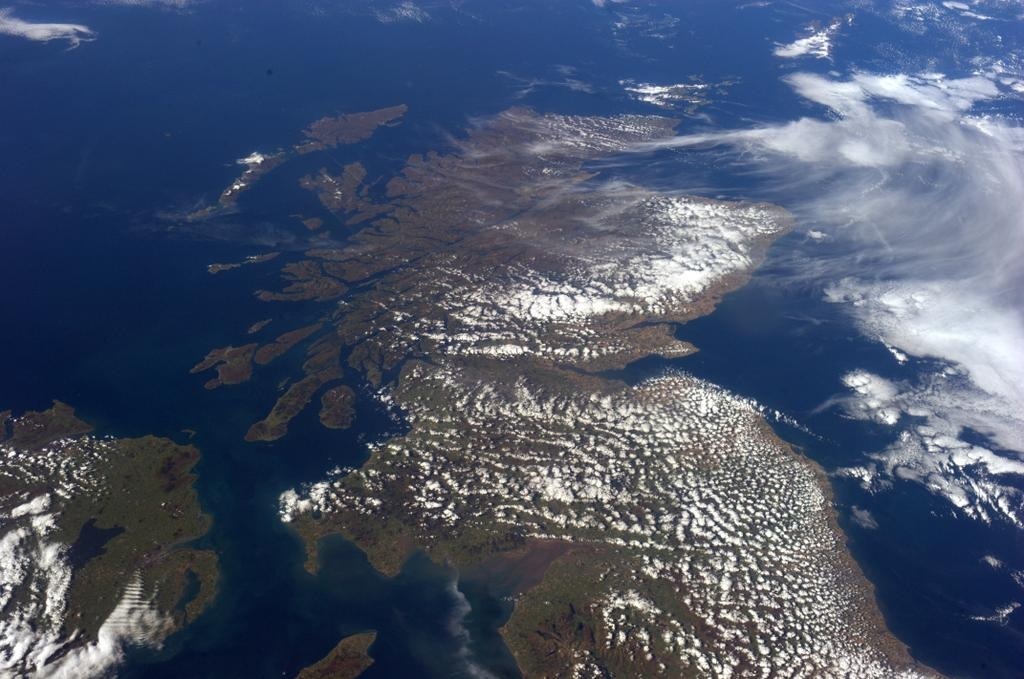 It might seem like a rather dreicht day down here on Earth, but from this picture taken from the International Space Station, Scotland is looking quite bonnie indeed.
At first appearing to be covered in snow, upon closer inspection much of Scotland and the north of England are in fact swathed in long, fluffy clouds.
The breathtaking picture was taken this morning by German astronaut, geophysicist and volcanologist Alexander Gerst, who is orbiting planet earth 205 miles above our heads.
During his downtime from his six month long Blue Dot mission for the European Space Agency, he has been beaming sky-high views of our planet to Twitter for us Earthlings to enjoy.
The mission is named Blue Dot after the famous photograph of Earth appearing as a pale blue dot taken from a record breaking 3.7 billion miles away by the Voyager 1 spacecraft.
Greetings to #Scotland – looks like a great day down there! #BlueDot pic.twitter.com/VkFoL01dmI

— Alexander Gerst (@Astro_Alex) October 14, 2014