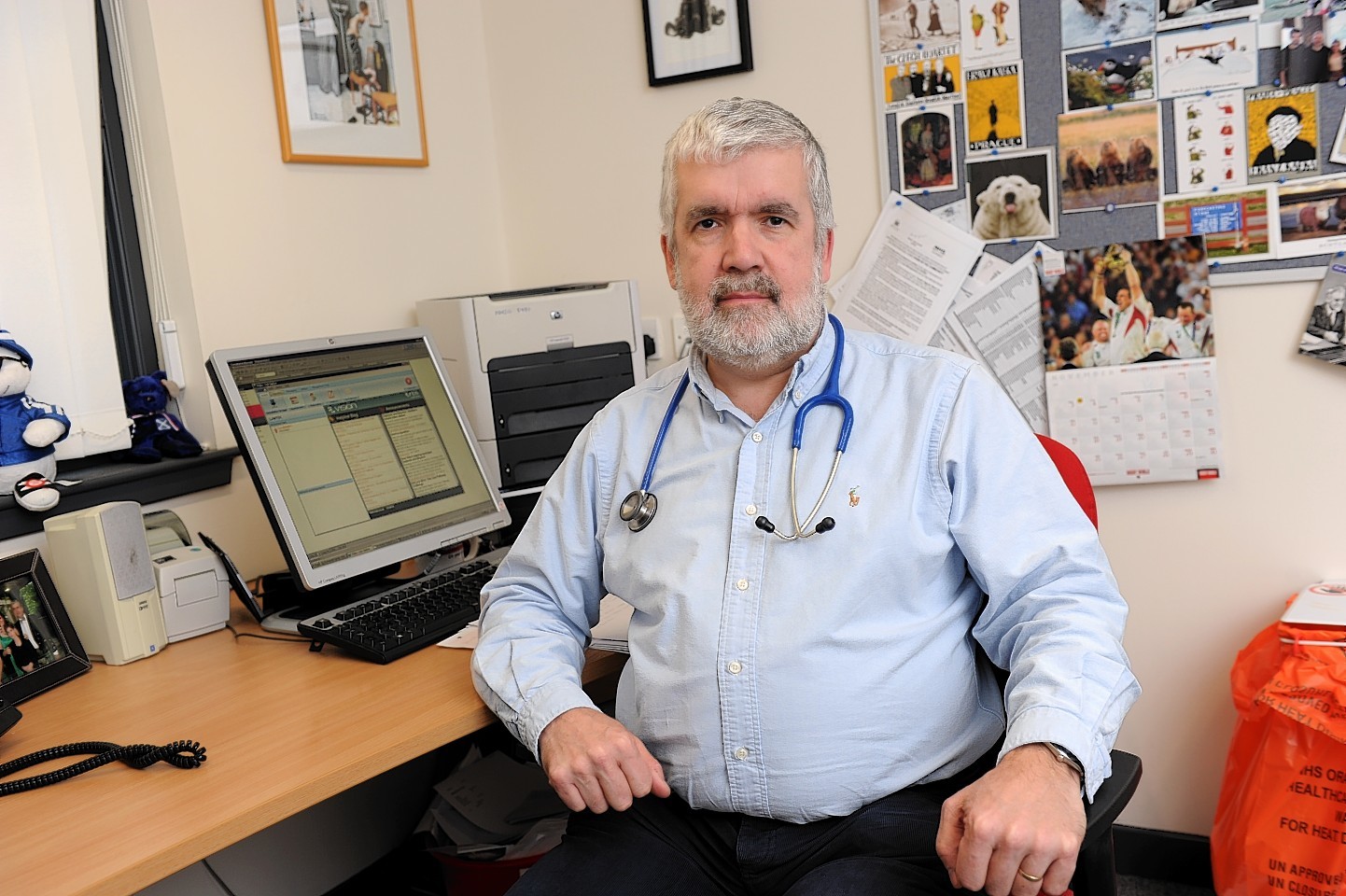 The Scottish Government should adopt more "imaginative" ways to encourage medical students to practice in the UK once they graduate, it was suggested last night.
Retired GP Ken Lawton believes more needs to be done to entice graduates to stay with the NHS, and enter practice.
Last night, the 57-year-old suggested one approach the government could look at would be offering to write off a recently-graduated doctor's student debt if they committed to the NHS for five years.
Dr Lawton, who recently retired after more than 35 years in the profession, made the call as he revealed growing numbers of students are graduating in medicine but choosing not to go into practice.
He said: "One of the scary things is the number of students who graduate in medicine and then don't practice, some figures
would suggest it's up to 10%.
"That's five years training, those people are going through that training, and then they're never coming into hospital.
"When the government's doing its figures on how many students we need to train to become doctors, there's a shortfall straight away."
The Royal College of General Practitioners Scotland (RCGP Scotland) predicts there will be 740 extra GPs needed by 2020.
The organisation, which was chaired by Dr Lawton between 2007-2010, also say about 20% of last year's 300 training places remain unfilled.
Dr Lawton, who was a senior partner at Great Western Medical Practice in Aberdeen, added: "I think a lot of young folk look at general practice and think 'it's very stress-filled, I don't necessarily want to come into that'.
"As I say, things are no better at a hospital level. A lot of them are looking abroad – Canada, New Zealand, Australia are still quite attractive options so we're training all these young doctors and they're not necessarily coming into the service in the UK.
"I think they (the Scottish Government) could do some imaginative things, if the government said to graduates in medicine that if you commit to the NHS for five years we will write off your student debt.
"That might be sufficient to retain these young doctors even for five years and get them into the system and get them a flavour of medicine in the UK."
Dr Elaine McNaughton, deputy-chairwoman of the body, last night agreed it was proving hard to recruit GPs.
She said: "I would certainly agree that this is an extremely challenging time to recruit into GP training.
"This profession is an extremely rewarding and intellectually stimulating career choice."
Earlier this week, Dr Lawton called for a drastic increase in funding and support from the Scottish Government to address the crisis he believes primary care is facing.
And yesterday, he said changing attitudes among younger doctors had transformed the profession in recent years.