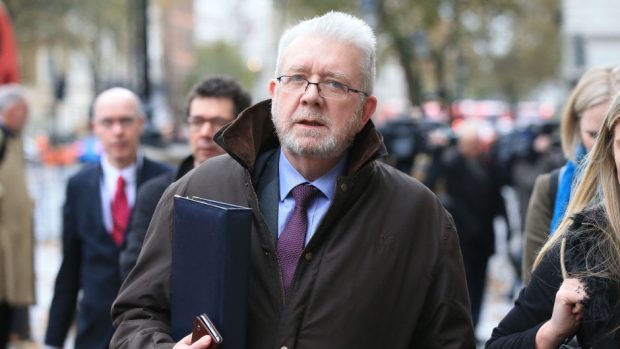 Scottish Brexit minister Mike Russell has warned the continuing presence of EU nationals will be crucial to sustaining population levels and the economy north of the border.
He said in some parts of Scotland this was the "only conceivable way" to increase numbers at the present time.
He acknowledged the different circumstances in other parts of the UK, but insisted differentiated immigration systems would be possible with "political will".
The minister made the remarks in evidence to the Scottish affairs committee in Westminster yesterday before attending the joint ministerial committee (JMC), which is discussing Brexit.
SNP MP Chris Law asked whether he believed control over immigration could be devolved to the Scottish Parliament to maintain the flow of EU nationals into Scotland.
Mr Russell said it could, pointing to the Canadian example and insisting this would not require a hard border with England.
He added: "You have to set up systems to manage it, but you can manage it with some ease. It's not a major deal breaker, you can do it. The question is do you want to do it?
"Scotland is not full up."
He said his own constituency of Argyll and Bute was losing population faster than almost any other part of Scotland.
"Scotland is tilting on its axis and population is moving east and falling in the west," he added.
Referring to the recent arrival of Syrian refugees on Rothesay and Campbeltown, he continued: "That has actually begun to add to the population and it's the only conceivable way in which we can increase population.
"Now there are many parts of Scotland in which the presence of EU nationals, short or long-term, is the only conceivable way in which we will have a sustainable economic population at the present moment."
Asked about border arrangements with England, he said differing systems could be managed electronically or by passports.
He added: "In all of these issues it requires the political will.
"If you start off with the assumption it can never be done then you will not make any progress at all.
"There is a particular fixation with migration. I understand we have very different circumstances.
"But it can be resolved like any other issue if you have the will to resolve it and apply intelligence to it."
Professor Anton Muscatelli, who is chairing Nicola Sturgeon's standing council on Europe, also gave evidence.
He said the UK labour market could "seize up" without migration.
He added: "If you completely halt migration, think of what that will do to the UK labour market at both the highly skilled level and other key sectors."