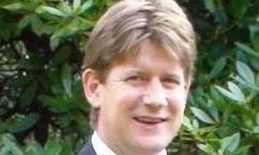 There is no need for a second referendum on independence in Scotland, and there is no desire for one.
It really is as simple as that.
But the SNP – whose raison d'etre is the break-up of Britain – does not accept this, and its belligerent and narrow-minded approach will only damage Scotland's prospects and sow more seeds of division the length and breadth of the country.
Ever since Nicola Sturgeon announced, hours after the Brexit vote was sealed, that she was instructing civil servants to get ready for a referendum re-run, her intentions have been clear.
Those damaging intentions were confirmed on Monday as she stood in Bute House – which is supposed to be where the first minister of Scotland, not the SNP, lives – and issued her latest threat.
Fortunately, in Theresa May and Ruth Davidson, we have two leaders who are simply not having it.
The message is clear – now is not the time. Nicola Sturgeon wants an independence referendum some time between the autumn of 2018 and the spring of 2019.
But it won't happen, and the residents and businesses of Scotland can breathe a little more easily in the knowledge that it's been ruled out by a Conservative party serious about keeping the UK together.
The people of Scotland deserve to see how Brexit plays out. Yes, there were more for Remain than Leave north of the border, but the general view now is that we need to get on with it.
The problems certainly won't be answered by tearing Scotland out of a union four times more valuable than the EU.
And, contrary to the SNP's misguided view on this one, some sort of snap independence referendum will do nothing to stop the UK's departure from the EU and – if anything – it'll only accelerate Scotland's.
The nationalists' behaviour on this has been nothing short of despicable.
They previously said a referendum would be once in a lifetime – they lied.
They previously said it would only be called if public opinion indicated it would be popular – they lied.
The people of Scotland will not tolerate these lies any longer.
The SNP might think it speaks for the whole country, but that facade is beginning to slip.
The party and its elected members have one objective only – separation – and it is willing to achieve that, quite literally, at any cost.