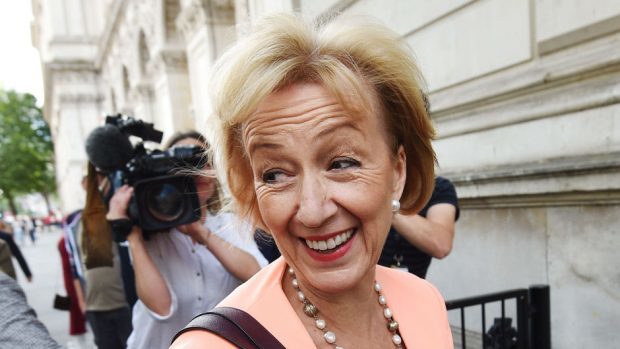 MPs will today discuss the Ivory Bill and fuel poverty instead of Theresa May's Brexit deal, Commons Leader Andrea Leadsom announced last night.
The Tory frontbencher took to the Despatch Box to outline changes to parliamentary business in light of the prime minister's last-minute decision to delay the so-called meaningful vote.
She faced cries of "resign" as MPs expressed their anger at being denied a say on the negotiated withdrawal agreement and political declaration.
Shadow Commons leader Valerie Vaz said there was "deep dissatisfaction" in the House following the turn of events, which she insisted showed a "complete disregard for parliament and for the rights of the House as well as the 164 (MPs) who have already spoken".
She added: "The public will look at the behaviour of the government and how it treats their democratically elected representatives and despair."
Mrs Leadsom said the government's decision to defer the debate and vote until a later date was "in line with the normal convention".
But SNP MP Pete Wishart described it as "quite extraordinary" how ministers could "look this House in the eye and try to suggest, pretend that this is business as usual".
He added: "Our constituents are watching this farce with bewilderment and bemusement with no idea how this country is being run and the leader of the House comes up with no way forward for all of this."
Tory MP Mark Francois also delivered a scathing attack on the government's "shameful" behaviour.
He added: "The whole House wanted to debate this, we wanted to vote on it, the people expected us to vote on it and the government have gone away and hidden in the toilets."
Mrs Leadsom rejected his assessment and said the move to delay demonstrated the prime minister had "very carefully listened to the many hundreds of colleagues who have already expressed their grave concerns, myself included, in the issues around the backstop".
Commons Speaker John Bercow confirmed that if the government loses the vote when it finally brings back the deal to parliament, then MPs will still have the final say on what happens next.
It came after a number of members questioned whether the amendment laid down by former attorney general Dominic Grieve, which passed last week, would remain in force if there are alterations made to the deal.