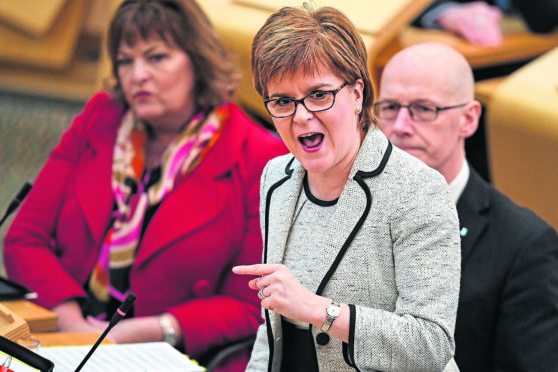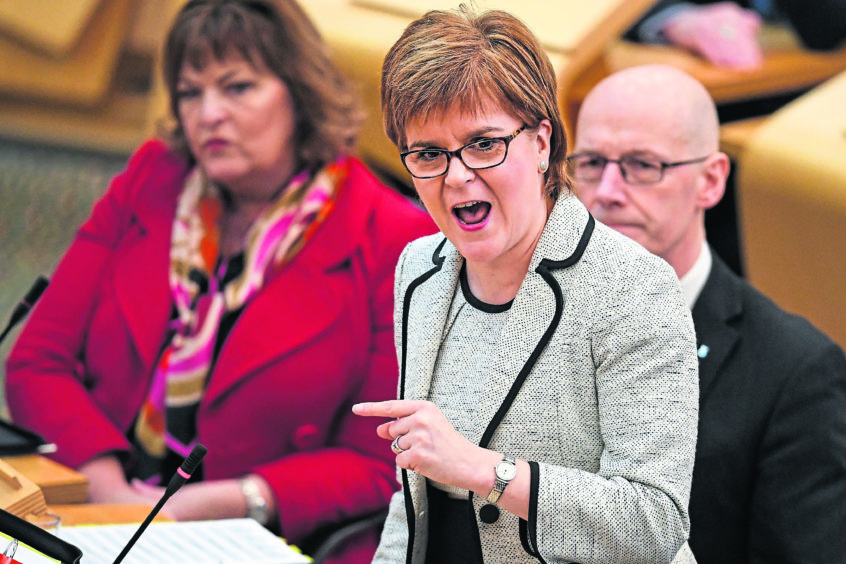 First Minister Nicola Sturgeon declared last night that Theresa May's "remaining authority" had been "fatally undermined", leaving her a "lame duck" prime minister.
The SNP leader said the result of the confidence vote was "barely even a pyrrhic victory" for the Tory leader, who has "now admitted her time in office is limited".
Her comments came as Mrs May survived a confidence vote triggered after 1922 committee chairman Sir Graham Brady received 48 letters from Tory MPs saying they no longer believed she could remain at the helm.
Liberal Democrat former Scottish secretary Alistair Carmichael said the government remained "deeply divided at a time when we need unity in purpose".
He added: "It's clear that the prime minister is not in control of her own party.
"But at the same time those who oppose her cannot finish her off."
In contrast Andrew Bowie, Tory MP for West Aberdeenshire and Kincardine, who backed Mrs May in the secret ballot, called it a "welcome endorsement".
Urging the party to come together, he added: "I hope that the party can now move on from this and focus on the very important issues facing the country.
"We must now unite and support Theresa May to get this Brexit withdrawal agreement through parliament."
Ms Sturgeon said: "The prime minister may have clung onto the Conservative leadership, but her remaining authority has been fatally undermined.
"Even after being forced into saying she would stand down soon, almost 40% of her parliamentary group have voted against her – meaning presumably a majority of her backbenchers did so. In any normal situation, the prime minister's position would be untenable.
"The crisis and chaos currently facing the UK is entirely a result of the vicious civil war that has engulfed the self-centred Conservative Party – at a crucial time in the UK's history, it has a lame duck prime minister saddled with a lame duck Brexit deal."
She also said the cost to Scotland of being "under Westminster control and at the mercy of a Tory civil war" had "never been clearer".
Labour Leader Jeremy Corbyn said the prime minister had lost her majority and that the government was in "chaos".
"She is unable to deliver a Brexit deal that works for the country and puts jobs and the economy first," he said.
"Labour is ready to govern for the whole country and deliver a deal that protects living standards and workers' rights."