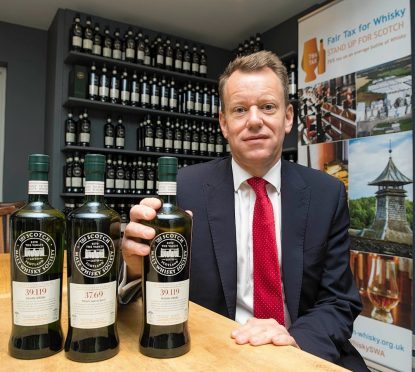 The chief executive of the Scotch Whisky Association has urged voters not to turn their backs on the EU in spite of its faults.
David Frost described it as an "intensely frustrating organisation", but added: "It still does a lot of good."
He told the Press and Journal: "Maybe the EU does punch under its weight. Maybe, it is under-performing economically.
"But it is still strong. For all its frustrations, it makes production easier, paperwork simpler, and competition stronger – and hence prices cheaper.
"Let's not turn our back on the world's greatest free trade area, on our own doorstep. Instead, let's make it work."
He said the success of Scotch whisky did not depend on EU membership, but added a Brexit would make it harder for the industry to do business with Europe.