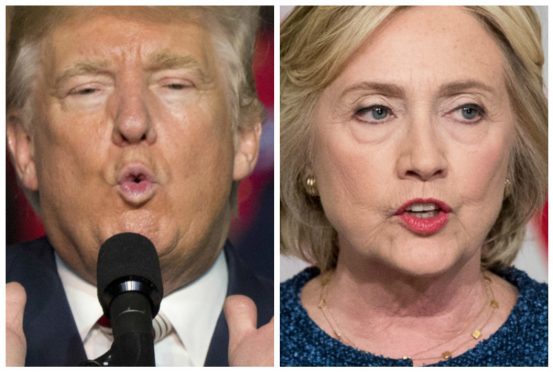 Hillary Clinton and Donald Trump are preparing for a bruising first US presidential debate with foreign policy expected to feature strongly.
The tight race between the two has gripped audiences, not just across the US, but on a global scale.
The unpredictable nature of Donald Trump, the fame of Hilary Clinton, and the polarising political styles mean that tonight's debate could attract one of the biggest TV audiences ever recorded.
Key facts:
Clinton will take the first question tonight
The coverage will start at 9pm New York time (that's 2am GMT)
It is now just six weeks until the election
Polls show Clinton has a 4-point lead
There are two other candidates (Gary Johnson and Jill Stein) who don't have enough support to be invited to the debate
Today's build-up
Democrat Mrs Clinton met Israeli prime minister Benjamin Netanyahu for less than an hour in Manhattan, according to campaign officials, after Republican Mr Trump sat down with him at the billionaire businessman's residence in Trump Tower.
The meetings were designed to put Israel on good footing with the next US president, but also served to showcase the candidates' expertise in foreign policy in the shadow of their first debate, six weeks before election day.
Meanwhile, the candidates deployed their top supporters to the Sunday TV shows to take early jabs at their opponents and lower expectations for a showdown expected to draw 75 million viewers – many of them disenchanted with both candidates, the least-popular presidential hopefuls in history.
Facts and who will determine them during the 90-minute debate seemed to be a top concern of the campaigns' strategists.
Robby Mook, Mrs Clinton's campaign manager, told ABC's This Week that he is concerned Mr Trump will continue his habit of sometimes saying things that are not true and still get a passing grade.
He called on moderator Lester Holt to correct any inaccuracies made by the candidates.
But Mr Trump's campaign manager, Kellyanne Conway, said it was not the job of debate moderators to fact check.
Mr Trump's vice presidential running mate, Mike Pence, meanwhile, said that Gennifer Flowers would not attend the debate.
Mr Trump had tweeted that if frequent Trump critic Mark Cuban attended the showdown, he would put Ms Flowers, allegedly the former mistress of Mrs Clinton's husband Bill, in the audience too.
Ms Conway said that Ms Flowers had a right to be there if "somebody else gives her a ticket". But Mr Pence drew a harder line.
"Gennifer Flowers will not be attending the debate tomorrow night," Mr Pence said on Fox News Sunday.
On ABC, Ms Conway defended the tweet, saying Mr Trump "wants to remind people that he's a great counter-puncher".
On Monday, Mrs Clinton's campaign manager said her priority during the debate will be explaining her policies to the American public.
Mr Mook said that Mrs Clinton knows she needs to earn voters' trust.
He said: "We want this to be about the issues. We want both candidates to explain their plans to the American people."
Mr Mook said his primary concern is that Mr Trump will get "the most improved award", but Mrs Clinton will get judged on "the fine points of policy".
He added: "Donald Trump is an experienced reality show entertainer so he may decide this is a chance to show his chops."
He said the campaign wants Mrs Clinton "to have as much time as possible to talk about how she's going to make a difference".
Meanwhile, Ms Conway said she is confident Mr Trump do well in his debate with Mrs Clinton, saying the "natural connective tissue he has with people" will be on display.
She also said she expects Mr Trump to say more about his plan to defeat the Islamic State group. She said "he'll be happy to offer specifics without telling the enemy what we're going to do".
Speaking on MSNBC's Morning Joe, Ms Conway said "people are just amazed" that Mrs Clinton outlined her strategy against IS on her website.
Asked about Mr Trump's preparations for the primetime television face-off, she said he has studied the issues and "I can see that this man is ready for tonight".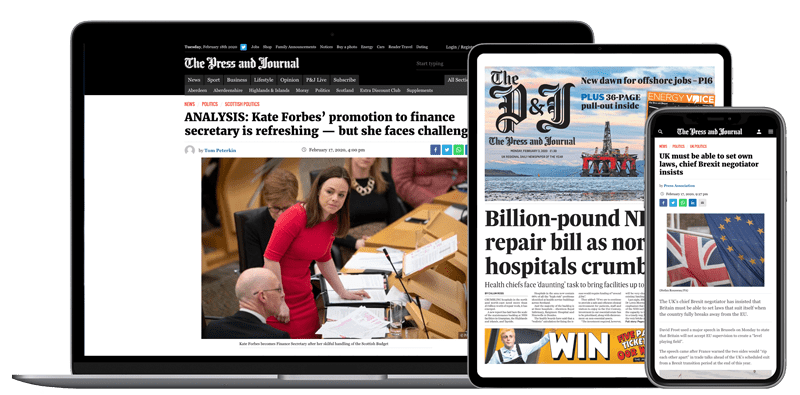 Help support quality local journalism … become a digital subscriber to The Press and Journal
For as little as £5.99 a month you can access all of our content, including Premium articles.
Subscribe