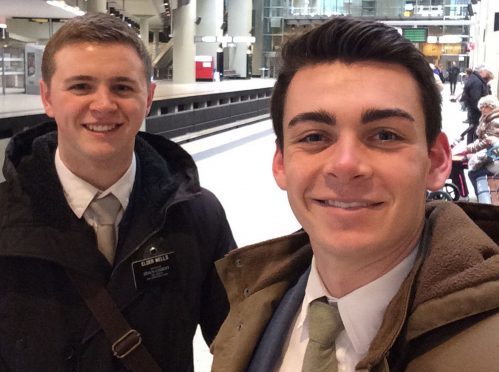 An American teenager who survived the Brussels terror attacks also escaped the Boston Marathon bombing three years ago.
Mason Wells, 19, from Sandy, Utah, is expected to make a full recovery after the attack at Brussels airport on Tuesday.
He had been standing within feet of one of the bombs and suffered a severed Achilles tendon, gashed head, shrapnel injuries and severe burns.
The blasts in the Belgian capital killed at least 34 people and wounded dozens at Zaventem Airport and a metro train.
Three years ago, in April 2013, Mr Wells and his father felt the ground shake and narrowly escaped death in the US when a pressure-cooker bomb exploded a block away from where they were watching his mother run the Boston Marathon.
"Hopefully he's run his lifelong odds and we're done," said Chad Wells about the eldest of his five children. "I think it will make him a stronger person … Maybe the Boston experience was there to help him get through this experience."
The former high school football and lacrosse player had four months left on his two-year Mormon mission, and was planning to study engineering at the University of Utah next autumn. He also wanted to reapply to the Naval Academy after barely missing the cut after high school, his father said.
Mr Wells senior said he woke up to the latest news on the TV before calling his son's mission president in France and found out his son was injured but alive. More than eight hours later, he finally spoke to his son, who was groggy and exhausted after surgery.
The teenager is in good spirit, his father said, but his family do not yet know when they will see him or if he will complete his mission.
"I'm completely shocked by the news. It's the kind of thing as a parent you never, ever want to wake up to," said Mr Wells. "We're just grateful that's he lived through this experience."
Mormon missionaries Richard Norby, 66, of Lehi, and Joseph Empey, 20, of Santa Clara, were with Mason Wells at the airport and were also admitted to hospital after suffering serious injuries from the blast.
Mr Empey is doing well after being treated for second-degree burns to his hands, face and head, his parents, Court and Amber Empey said in a statement. He also had surgery for shrapnel injuries to his legs.
"We have been in touch with him and he is grateful and in good spirits," the family said.
Utah Governor Gary Herbert praised the Utah natives as "people of faith who have forsaken everything – family, friends, school and careers – in order to share a message of hope and love with the world."
Thousands of Utah Mormons have served on missions around the world. Church members account for as many as two-thirds of the state's population.
The three men were at the airport with Fanny Rachel Clain, 20, of Montelimar, France, who was on her way to a missionary assignment in Cleveland. She had passed through security to a different part of the airport at the time of the explosion.
The Church of Jesus Christ of Latter-day Saints said she did not make her flight out and was taken to hospital with minor injuries.
It instructed others in the France Paris Mission to stay in their homes, though mission President Frederic J Babin said the missionaries will continue their work to preach the gospel.
"We, since what happened in Paris last year, we have been working with all the missionaries on safety rules for them to be safe, wherever they are, in Belgium or in France," Mr Babin said in an official church video.
Friend of the Wells family Chris Lambson said he thinks divine intervention helped the young man survive in the face of such extraordinary, if not repeated, circumstances. In fact, Mason Wells was also in France about two hours away from Paris during a series of attacks in the city last November.
"He's doing extremely well," Mr Lambson said. "His biggest concern right now is about housing at U of U."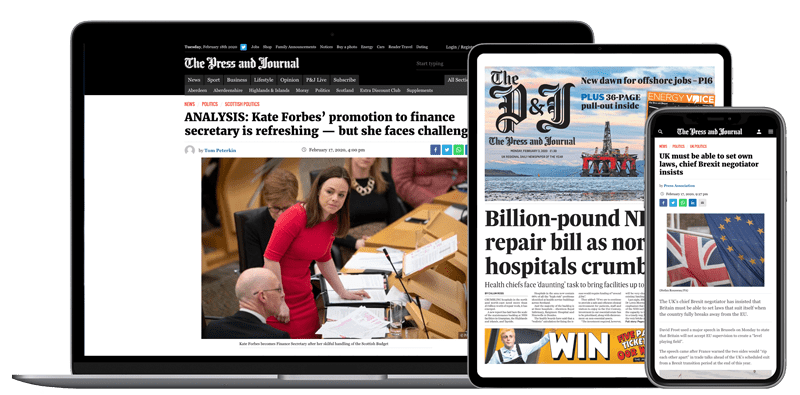 Help support quality local journalism … become a digital subscriber to The Press and Journal
For as little as £5.99 a month you can access all of our content, including Premium articles.
Subscribe