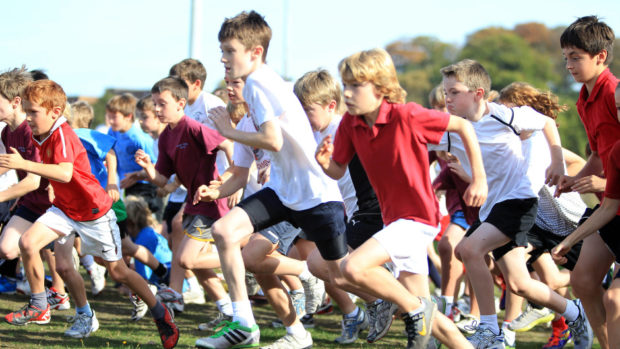 One of the ingredients required of a politician is to be able to think on your feet – or waffle, to put it another way.
Aileen Campbell is Scotland's Public Health Minister and she has shown quite a capacity for waffling in her reaction to the news that Scotland's children are among the least active in the world.
Actually, it's worse than that; we're joint last out of 38 countries, according to a study from which we might conclude that we have the laziest, fattest kids on the face of the earth.
And now the waffle.
"We have concerns over some of the methodology used in calculating physical activity levels within this report card, but welcome the acknowledgement that Scotland has excellent facilities and infrastructure in place for physical activity."
Make of those words – uttered by Ms Campbell – what you will.
But the bottom line is that we haven't yet found a way to encourage enough children away from their mobile phones, tablets, computer screens and TV sets as they devour their tattie crisps and sugar-loaded fizzy drinks.
The sport in which they participate via their video games does not require them to leave their couches.
This is why obesity levels in Scotland are predicted to reach 40% in the next 14 years.
Yet, for national policy on physical activity, Scotland took second place alongside Finland, Sweden, Canada, Wales and Colombia and behind Denmark.
So, runners-up for talking about keeping kids active but bottom for actually delivering the policy.
Perhaps Ms Campbell would care to explain why.
It would appear that she and her government are concerned about this alarming issue … though not quite enough.
Could a part-time boss work for Scotland?
While many football fans are asking if and when Scotland manager Gordon Strachan, pictured, will resign or be sacked, surely the bigger question is: why was he re-appointed after his failure to take Scotland into the European Championship finals in the summer?
Do we really need a full-time manager for the national team?
We could simply appoint someone who is free – ie unemployed or retired – to take over when the squad gathers a few days before a game and let him get on with it.
Fines for pedestrians and in-car coffee drinkers too
I'm all for increasing the fines on those caught using their phones while driving.
But couldn't we extend this to pedestrians, especially those who, while texting or with earphones in their lugs, insist on walking into the paths of vehicles at junctions?
And what about the one-handed drivers and in-car coffee drinkers and apple eaters?
Nicola respects US vote result but not those in UK
Nicola Sturgeon's reaction to the Trump victory was comical.
"While this is not the outcome I hoped for," she said, "it is the verdict of the American people and we must respect it."
Just like the respect you've afforded the Scottish people who rejected independence and the British voters who opted for Brexit, eh First Minister?