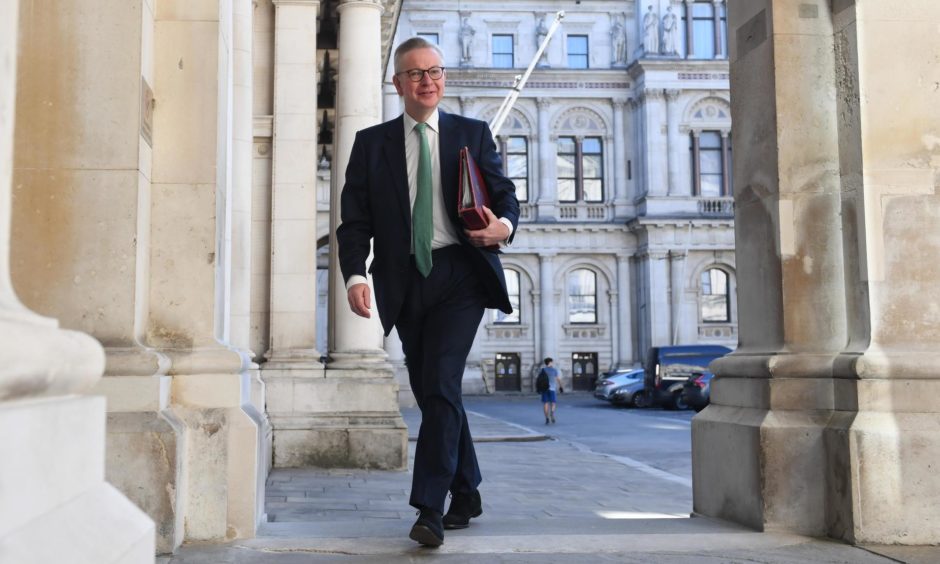 Michael Gove has been urged by Highland tourism businesses to extend VAT relief and create a new scheme to tackle Brexit-related labour shortages in the hospitality sector.
The urgent need to improve transport links and the patchy broadband connectivity were also raised with the Cabinet Office Minister when he took part in a round-table discussion in Alness, Easter Ross.
Mr Gove also faced calls for a Highlands growth deal to help north tourist operators when he became the latest member of Boris Johnson's government to head north of the border.
The UK Government has vowed to send more ministers to Scotland to promote the Union as a means of providing support during the coronavirus crisis.
Last week Mr Johnson travelled to Orkney and Lossiemouth as he responded to a series of polls suggesting support for Scottish independence is on the rise.
Mr Gove, who was brought up in Aberdeen, visited the Ardross Distillery where he talked with local business figures in person or via zoom calls. The discussion had been organised by the Lib Dem MP for Caithness, Sutherland and Easter Ross, Jamie Stone.
Among those to press Mr Gove was David Whiteford of North Highland Initiative, the charity established to help northern businesses following an intervention from Prince Charles.
We wanted him to understand the seasonality of businesses and there is every chance they won't make enough cash in this short time to see them through to the start of the next season."

David Whitehead of North Highland Initiative
Mr Whiteford said Mr Gove had been told that the north Highlands was a "special case" because of its short tourism season. He called for the VAT reduction from 20% to 5% aimed at helping the tourism and hospitality sectors to be extended beyond January into next season.
"We wanted him to understand the seasonality of businesses and there is every chance they won't make enough cash in this short time to see them through to the start of the next season," Mr Whiteford said.
"It has effectively been three financial winters in a row for businesses. There is very little opportunity now to gain some income, given the significant costs that a lot of these businesses have with next to no return."
A plea for a Highlands growth fund
Mr Whiteford also called for a Highlands growth fund similar to the joint UK and Scottish government £100 million islands deal that was announced by Mr Johnson last week.
"I have been calling for extra infrastructure support and I have suggested to him and (Scottish Finance Secretary) Kate Forbes that we look at a Growth Fund, similar to that which has been announced for the islands. Both Governments worked well together on the Inverness City deal so I have every reason to believe they could create a fund to improve the north Highland connectivity infrastructure and so enhance facilities for both locals and tourists alike."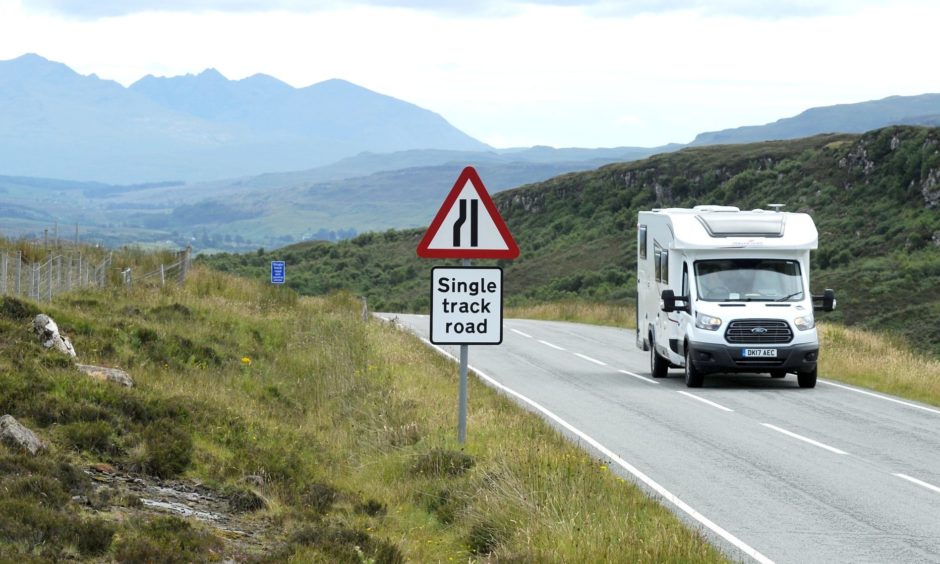 Mr Whiteford also emphasised the challenges when it came to broadband and transport links, expressing particular concern about the future of Wick Airport.
"We are under-provided for and feel forgotten when it comes to connectivity here. That's around roads, scenic pull off points, campervan facilities, lack of a decent rail service, whilst the situation at Wick Airport is very concerning," he said.
"Our ferry services too badly need upgrading. The current rural tourism infrastructure fund is desperately lacking in ambition; it is only £3 million a year for the whole of Scotland so only a very small proportion reaches our area."
A graphic illustration of the broadband problems faced by Highland businesses came when a zoom call between Mr Gove and Tanja Lister of the award-winning Kylesku Hotel in Sutherland repeatedly broke down.
The 'total unhelpfulness' of Brexit after the Covid crisis
Ms Lister was anxious to raise her concerns about the impact of Brexit in an industry that has traditionally relied on EU workers. She and others called for an initiative similar to the Seasonal Workers Scheme, which operates for fruit pickers in the agricultural sector, to be created in the hospitality industry.
"My point was the total unhelpfulness about going straight into Brexit off the back of having the Covid outbreak and being shut for four months and the uncertainty that brings – not least with the staffing," Ms Lister said.
"We have relied very heavily on an EU workforce. What has been touted in the last few months is special dispensation for geographical areas which require it. In the same way that special dispensation is being looked at for fruit and veg pickers.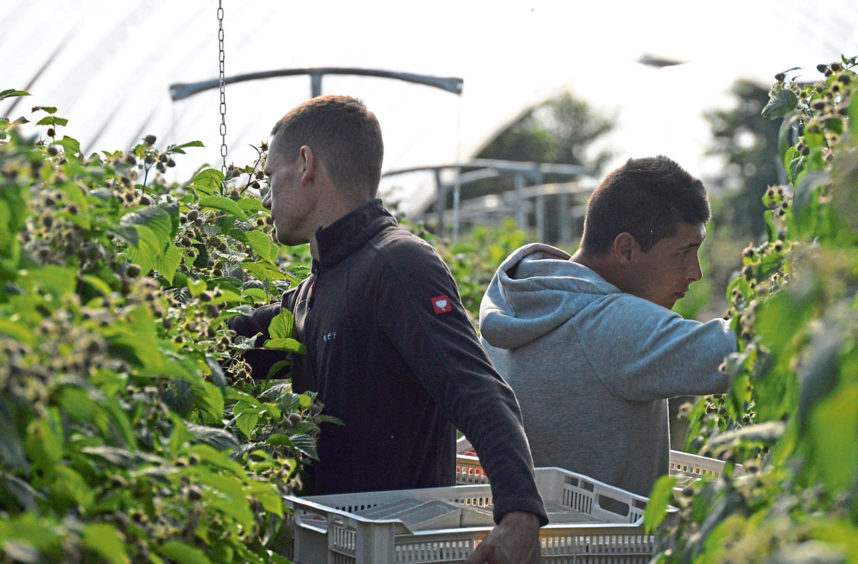 "We have seen this year, utterly predictably, what happens when you just say we will recruit British pickers – no-one turns up. I don't understand why Priti Patel doesn't understand that."
Mr Stone said Mr Gove had taken on board the points made by the participants and claimed he accepted that the furlough scheme might have to be "fine-tuned" to take account of the challenges faced in the Highlands.
Speaking to journalists, Mr Gove claimed the UK Government was working constructively with the Scottish Government, suggesting he was interested in calling a truce following recent rows during the Covid-19 crisis.
Mr Gove said the four nations of the United Kingdom would shortly be issuing a "shared statement" on tackling the virus.
On the points raised during the discussion, Mr Gove said businesses had been "very grateful" for the UK Government's furlough scheme and other measures which had protected 900,000 Scottish jobs.
"Several points were made about the importance of connectivity and one of the things that I'll be working on with the Scottish Government is making sure that we have appropriate roll out of 5G and broadband in order to make sure that everyone in Scotland and those in the hospitality and tourism sector are at the very front of the queue," Mr Gove said.
"I heard of some of the concerns that people had about access to skilled labour and we will do everything possible with our new points-based immigration system in order to make sure that the hospitality sector gets the skilled labour that it requires in order to continue to provide high-quality services for visitors."