Cross-cultural and community cooperation is not just a political priority for Aude Boubaker-Calder, it is deeply personal.

The 33-year-old Liberal Democrat was born and raised in Belgium but has married a Scot, lives in Fife and hopes to gain dual citizenship before long.
And her heritage has also helped to underpin her belief in the need for unity and togetherness in an increasingly divided world.
"My grandfather is from Tunisia. My grandmother is from Austria. On my mother's side, part of my family is coming from Germany and part from Spain," she said.
"So I consider myself as a multiculturalist, because I think the mix of cultures is what is giving the rich culture that Britain has, and it is the same here.
"My dad is Muslim and my mum is Christian, so I can see that trying to build bridges between communities is really important, and not just boundaries between communities, even countries."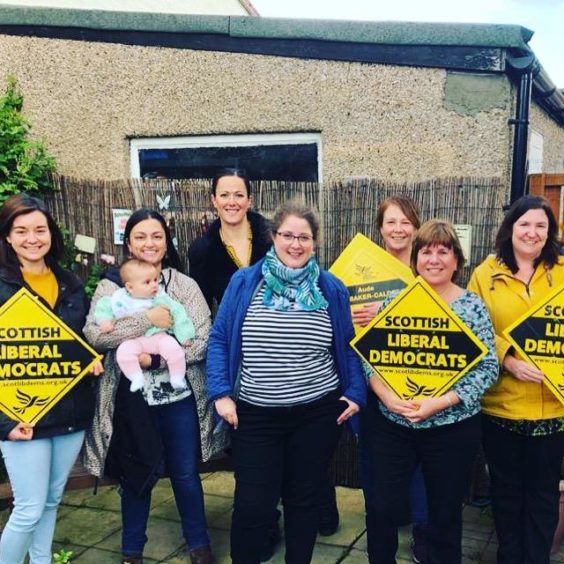 Ms Boubaker-Calder applies the same logic to the battle over Scotland's future.
"When we see on the news about some Scottish people at the border trying to stop English people coming to Scotland – it's absolutely ridiculous," she said.
"Why do you not have an understanding of each other and try to work together? We will actually get a better place like that."
Belgian politics 'a mess'
Ms Boubaker-Calder moved to Scotland in 2013, after meeting her future husband,  Dunfermline South councillor James Calder, during her final year studying for a Masters in communications at the IHECS Academy in Brussels.
When she arrived, a fierce and fractious constitutional clash was under way in the run-up to the independence referendum, and it reminded her of a familiar fight from home.
"Belgian politics is absolutely a mess. It is very difficult to understand, because they have a lot of coalitions, and we have three regions plus linguistic regions – basically, it's really complicated," she said.
"We had a similar situation in Belgium between the Flemish government and the French-speaking government, where the Flemish want to get independence basically.
"So, I related quite a lot. I try to explain to people that this is a bit the same kind of story with Scotland and England."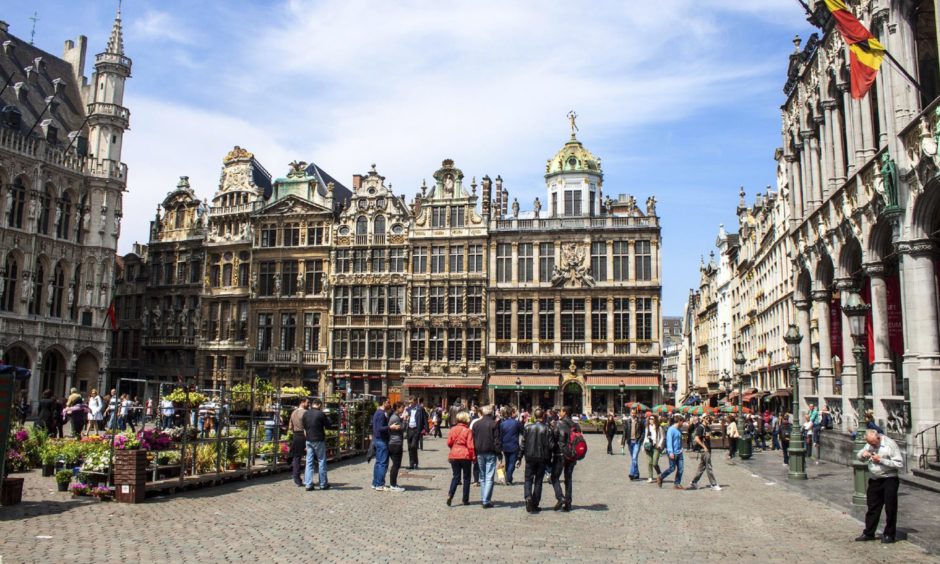 Ms Boubaker-Calder did not take long to form an opinion about the referendum battle.
"I made my up my mind quite quickly because I was looking at the facts basically," she said.
"I was looking at the promise of being part of the EU again, stuff that had never actually been officialised by the EU.
"And being an EU citizen, obviously that was really important – do I have to have a work visa for that?
"To be honest with you, I always think being together and being united, not especially being in the United Kingdom but also with the EU.
"It's really important to me, because we get stronger and learn better if we are all together."
Working with ethnic minorities
In 2014 Ms Boubaker-Calder worked for a politically-neutral, Edinburgh-based campaign to encourage people from ethnic minorities to vote in the referendum.
"I hope that was helpful. I know there were a lot of talks and debates. It was quite interesting for me to understand actually," she said.
"The feeling I had was that BAME people didn't feel like they had a voice that was heard.
"They didn't especially feel quite part of Scottish or British politics, and I think it's really important to include them in both."
After that internship, she worked in retail and then Starbucks, but then, in December 2015, got a job in communications and marketing at a Dunfermline-based company.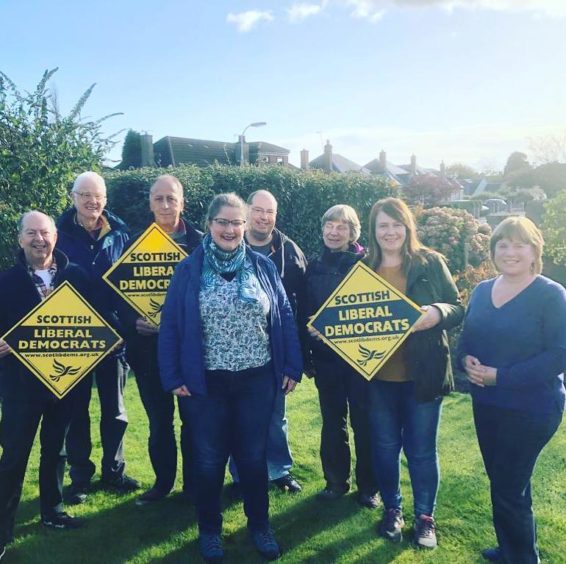 Ms Boubaker-Calder also joined the Lib Dems in 2015, at first helping to produce leaflets and deliver them, and then being asked to stand for the Fife Council ward of West Fife and Coastal Villages ward in 2017.
"It was a good experience, knowing how a campaign works, how to organise it properly, knowing all the jargon behind it, because unfortunately it is quite 'jargony' when you enter politics, you have to get used to it," she said.
It was an unwinnable seat for the party, but Ms Boubaker-Calder was able to improve the party's fortunes last year when she stood again, this time coming within two votes of a surprise victory in the Dunfermline Central by-election.
"I succeeded to pass from 6.9% in the previous election to 22% or something like that. We were actually amazed and it gave me the boost to continue to go for winning targets now," she said.
What is it about Fife and two votes!? Really impressive showing from @scotlibdems Aude Boubaker-Calder. Trebled share of the vote in just two years. Next time! https://t.co/YGVdxNe150

— Willie Rennie (@willie_rennie) November 15, 2019
Ms Boubaker-Calder's efforts have impressed her colleagues, including North East Fife Wendy Chamberlain MP, who described her as a "committed, energetic campaigner with a real dedication to standing up and giving voice to her community".
The next target is the contest in May in the Dunfermline constituency for Holyrood, which is currently held by Social Security Secretary Shirley-Anne Somerville.
To succeed, Ms Boubaker-Calder will have to improve on her party's showing in 2016, when the candidate was none other than her own husband.
But she said: "I'm going to fight to win."
---