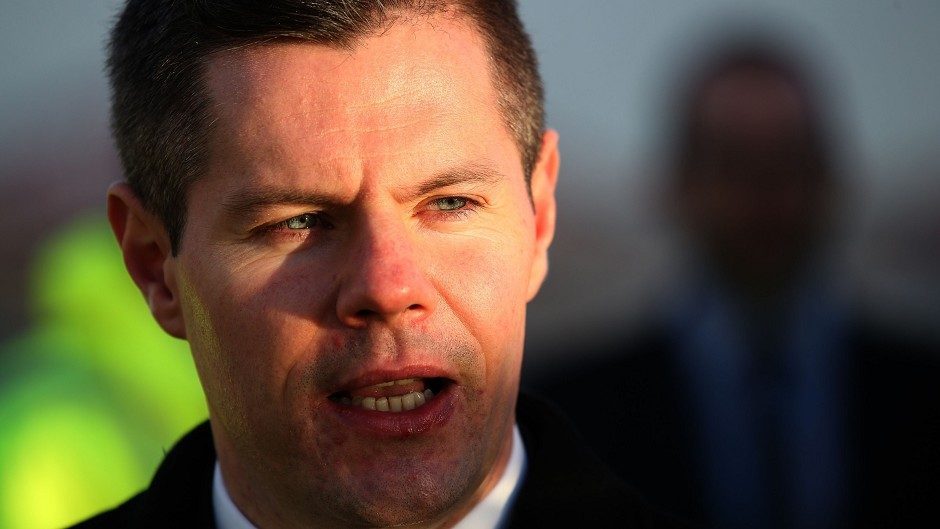 Derek Mackay has insisted he feels "vindicated" by the latest data on fatal A9 accidents.
The Transport Minister remained defiant in the face of criticism over the installation of average speed cameras on the major route – and would consider introducing additional measures in a bid to reduce accidents further.
The latest statistics show that the number of fatal collisions between Perth and Inverness has risen since 2013.
But Mr Mackay said that the entire A9 was generally safer since the installation of the so-called 'yellow vultures', pointing to the fact that deadly accidents between Dunblane and Inverness are down.
He said: "Look at the whole route – look at the whole package – and you can see that the road is generally safer.
"The culture I think has changed. Excessive speeding is down, fatalities and casualties are down so I think you have to look at the big picture and the length of the road.
"This has to be welcomed.
"This has been an analysis over a period of years and looking at the stats over a period of years so I think it is pretty in depth and convincing that the package of measures – enforcement and education – is working.
"It is a balanced approach."
Asked whether his claims that the A9 was now safer eroded the case for dualling the road, Mr Mackay said: "I think there is still a very strong case for dualling the A9. It is a commitment that we made and we'll see it through.
"I think it will add to road safety even further.
"This is a good strong analysis over a period of years and I think there is still a strong case for duelling the road for safety and just the general benefits it will bring to journey times and everything else."
Mr Mackay also said the Scottish Government would continue to review safety measures on the A9 – and may consider introducing more.
He said: "The enforcement – using the average speed cameras – has worked and there is a degree of vindication in that but it doesn't stop us employing other road safety measures and certainly we remain as committed to duelling.
"You can look at a range of other things that might be appropriate in the future whether it is signage, alignment or other educational campaigns so there are things that we can do that are both locally specific and generally to further enhance road safety.
"I said you had to take a look over time – over a period – because there will always be individual incidents that might have their own explanation."