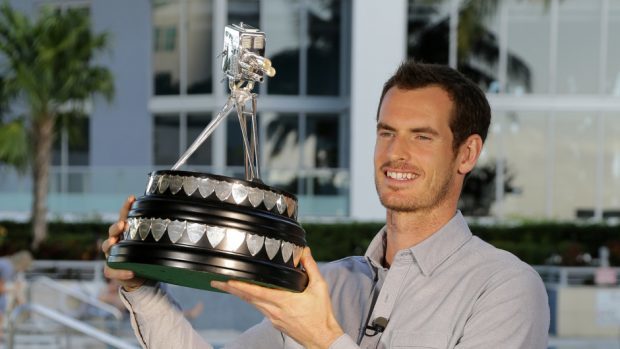 Andy Murray has created such a bandwagon and unstoppable momentum in 2016 there was never any prospect of him not being crowned the BBC's Sports Personality of the Year for a record third time on Sunday night.
He surged to triumph at Wimbledon with the mastery of a man at the height of his powers; carried the Team GB flag at the Rio Olympics, before sweeping to an imperious gold medal in the singles; and pursued and eventually surpassed Novak Djokovic in the battle for the world No 1 ranking with an inexorable quality which suggests he will be there for a very long time.
The 29-year-old's story is the stuff of dreams. But there has been nothing frivolous or fluffy about his success. On the contrary, his triumph on the tennis court is a testament to the single-minded qualities which have been developed by Murray, his redoubtable mother, Judy, and older brother, Jamie.
Indeed, it is one of the most notable traits in the family genes that, regardless of their differences, their strengths have complemented one another perfectly. As tyro teenagers on the international circuit, Andy and Jamie could pick an argument at 20 paces.
Even if the dynamics of the relationship suggested the younger son was the driven personality, starkly at odds with Jamie's mild-mannered nature, that helped them get along in the often cramped confines of the tennis locker room.
As Judy said: "Yes, they are very different characters. Jamie's a nice guy, and everybody likes him, but he is almost too nice for his own good.
"Andy, on the other hand, is a very focused person, he wants to learn and has always worked incredibly hard at anything he has done. He doesn't like losing, whatever the game might be."
In the early days, this manifested itself in some spectacular McEnroe-style eruptions and spats with officialdom. In 2003, Murray told me: "You have to be hungry and be ready to do anything to beat the guy on the other side of the net.
"When I was 13 or 14, I had a terrible temper, I picked up a lot of warnings, and got sent home by the LTA from a couple of trips, because of my behaviour, so I came to appreciate I had to calm down a bit and button my lip occasionally.
"That it was stupid to blow up and impossible to win every point of every match I played. But actually, nothing is really different and I still push myself 100% when I am out there on the court."
By that stage, even when an opportunity to play football at Ibrox manifested itself, Murray chose to concentrate on turning himself into a lawn ranger, restlessly travelling the globe, in pursuit of future glory on the ATP Tour and basing himself at the Sanchez-Casal Academy in Barcelona.
That was where he spent his winters, practicing from 9-12 every morning, fine-tuning his fitness, and increasing his upper body strength in the afternoon, as the prelude to catching a quick siesta, before resuming normal service in the evening.
It wasn't a regimen for the faint-hearted, but whereas Jamie went to the LTA Academy in Cambridgeshire in 1998 and soon became homesick and disorientated, Andy knuckled down to life away from Scotland, with the same ingrained resolve that, no matter his infrequent bouts of loneliness, Judy, Jamie and Willie were only a phone call away.
In other circumstances, this might have sparked tensions, but the genial Jamie has always realised the fires which burned in his sibling.
He told me: "The truth is that Andy is generally better than anybody at everything. He is such an intense competitor and he hates losing."
From Andy's perspective, their childhood rivalry was as healthy as it was instinctive, their competitive streaks accompanied by a mutual simpatico.
This symbiotic culture was encouraged by Judy from the outset. As somebody who had clambered through the rungs of the sport herself, and observed the endemic elitism which often hindered youngsters from working-class backgrounds, she also recognised that too many parents of promising British tennis stars smothered their children with a parochial mindset and an envy of their peers.
Thus, first and foremost, she championed the belief that the sport was to be enjoyed.
As she said: "When you hear these stories about kids of six being moved to another country to train, and being hailed as the next big thing, you have to ask whether that is being realistic.
"It is a long road and the lifestyle at the end of the journey isn't always for everybody. So you have to be mentally tough to survive in that environment and I never put any pressure on Andy or Jamie.
"From a young age, they loved playing tennis and it was what they wanted to do. From that point, it was up to me as a parent to create the right opportunities for them at the right time and then it was up to them to decide if they wanted to take advantage of that. You can't force them."
This is one of the most significant parts of Andy's march to No 1. He has never had a comfort zone and would run through a brick wall to achieve his desires.
Nobody made him become a superstar. He dragged himself to that exalted position through his own efforts.
And he still has plenty ambitions left. He's a father now, and reaches 30 next May, but is ignoring the calls for him to be knighted and focusing on what he does best.
It's a love match made in heaven.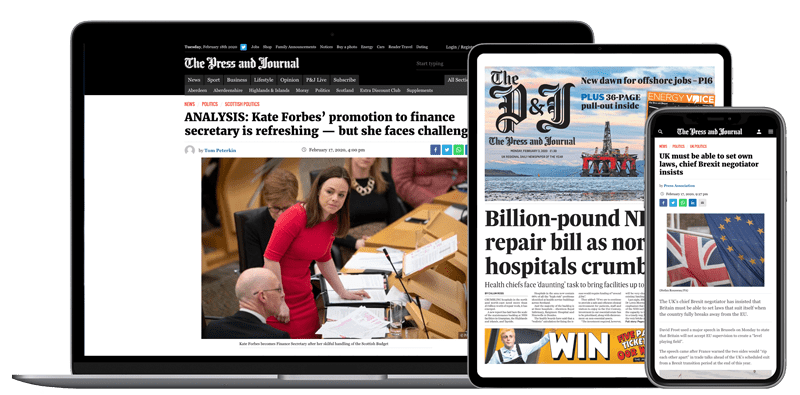 Help support quality local journalism … become a digital subscriber to The Press and Journal
For as little as £5.99 a month you can access all of our content, including Premium articles.
Subscribe