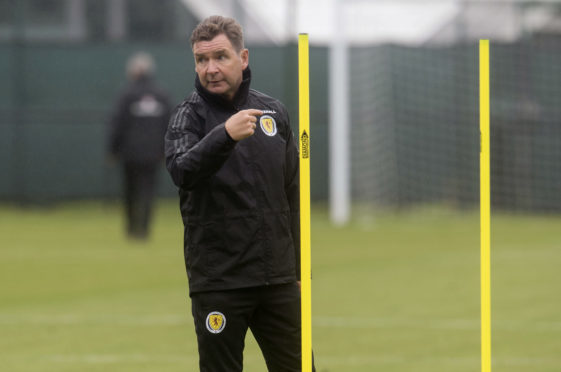 The Nations League might seem like an overly complicated tournament but the ins and outs of it do not concern Scotland assistant manager Peter Grant.
All that matters is that it presents Scotland with another chance to end their hiatus from international competitions, which dates back to the World Cup in France 20 years ago.
The newly-advented tournament, which was in development from 2011, sees 55 countries split into three or four-team groups, across leagues A, B, C and D. Scotland are in the only three-team group in League C, alongside Albania and Israel, playing both home and away and finishing on November 20.
The Nations League provides an additional opportunity for countries to qualify for the European Championships. As it stands, the top two teams from the 10 qualifying groups go to Euro 2020 automatically. The final four places will be decided via play-offs, which will involve four groups of four playing one-off semi-finals and finals to determine the winner.
Each Nations League – A, B, C and D – is assigned four play-off spots and if a group winner has already qualified for the Euros, the play-off spot will pass to the next best country.
Scotland face Albania at Hampden Park on Monday night in their first game and while the competition may seem complex, the message for the players is simple.
Grant said: "We're saying to this group that it's an opportunity with this competition to do it, to go and qualify for a big tournament. It would allow the supporters to go and enjoy themselves again. Scottish supporters love going to a big competition; World Cups, Euros.
"We know how Scottish supporters have always been a credit to their country whenever they go anywhere. We want to get back to that. We feel we've got a group of players capable of that. Now we've got to get the best out of them.
"Supporters are just desperate to see Scotland get back to competitions — and this is a fantastic chance for us. It's one we've said to the players, these are the possibilities you look for in life.
"You maybe only get the one chance. Many, many Scotland teams, many, many top players haven't had the chance to experience a competition. But this can be their opportunity — and we've hammered home the message to them not to allow it to pass them by."
First up is the challenge of Belgium, semi-finalists at this summer's World Cup and the second-ranked side in the world. Kevin de Bruyne may be missing through injury but Eden Hazard, Romelu Lukaku and Vincent Kompany will all be lacing up their boots for a night at Hampden.
An extra wrinkle was added to the game in the last week; Celtic youth coach and former Scotland international Shaun Maloney, who grew up in Aberdeen, has been drafted into the Belgium coaching setup. Maloney worked with manager Roberto Martinez as a player at Wigan Athletic and is significantly impressed with the 35-year-old.
Grant said: "If football was on the television Shaun was always one of those guys who wanted to watch it and learn from it. I'm delighted for him and his presence within the Belgium staff is also great for our young coaches. It shows them what can be achieved as they're doing their badges. You never know who might appreciate how you go about things. Shaun's now got the balance with his Celtic commitments but also Belgium, being on the training ground with their top players.
"They've got top quality players and it's a fantastic challenge for us. But we too have got guys now playing at the highest level, I think that's a big thing."
Grant won leagues and cups during his 15 years as a Celtic player and has coaching experience with the Bhoys, West Brom, Birmingham, Aston Villa, Norwich, Nottingham Forest and Fulham. But leading Scotland to the Euros, side by side with McLeish, would trump the lot.
He said: "To qualify with your country would be number one on the list, there's absolutely no doubt over that. That's what you try and achieve, you want to be the best you can. With your country you are representing everybody.
"Football has moved on, football has changed in many ways. But the one thing that never changes is the feeling of representing your country. The excitement of that should never change."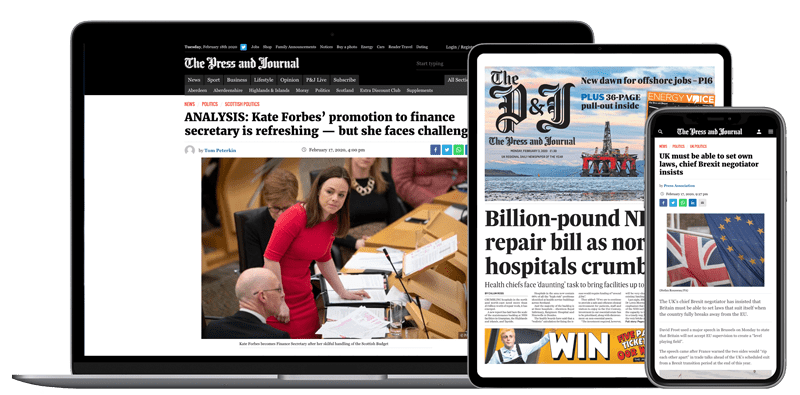 Help support quality local journalism … become a digital subscriber to The Press and Journal
For as little as £5.99 a month you can access all of our content, including Premium articles.
Subscribe