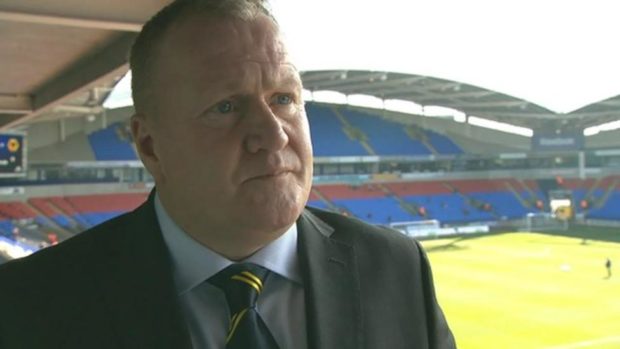 John McGinlay has spoken about the "mismanagement" at Bolton Wanderers and highlighted how being banned by the club from the press box this week has made him more determined to fight for the players and staff at the English Championship organisation.
The Inverness-born Scottish internationalist had his BBC Radio Manchester media pass revoked for Monday night's Bolton-WBA match – which the latter won 2-0 – following his criticisms of controversial owner, Ken Anderson, who has come under mounting pressure with his team at risk of relegation after a dismal season.
But McGinlay, 54, told the Press and Journal the issue was not about him, but the circumstances which have led to players' wages not being paid on time on several occasions. His frustration with Anderson intensified when the PFA was forced to step in with a loan of around £400,000 to help meet November and December's salaries.
He said: "This is my football club, I love this football club and the fans have been fantastic to me ever since I played here in the 1990s. But things are on a downward spiral, morale is as low as I have ever seen it, and the fact supporters are staging protests and making their feelings clear just can't be ignored.
"The BBC put in a request for a media pass, which was revoked. But I bought my own ticket and I was at the game in any case, so it's not as if the chairman's actions helped anybody. There were banners critical of him and some fans threw tennis balls on to the pitch, but they are still paying their admission money, the players are still trying their hardest, and yet this slide has been going on for months.
---
>> Keep up to date with the latest news with The P&J newsletter
---
McGinlay, who gained 13 Scotland caps and scored 118 goals in 245 appearances for Bolton, is convinced that matters will only improve once Anderson, who took over the Lancashire club with former player, Dean Holdsworth, in 2016, for just £1, has sold Bolton on to somebody who is prepared to invest seriously in its future.
But he has no doubt there are concerns about Wanderers' long-term prospects unless change happens, and particularly given their struggles since manager Phil Parkinson led them to promotion from League One in 2017.
They only only avoided relegation on the final day of last season thanks to a dramatic 3-2 win over Nottingham Forest and, despite winning three of their first four championship games in their 2018-19 campaign, have tasted victory only twice in the league since and are second from bottom in the table, three points from safety.
McGinlay derives no pleasure from that litany of woe. It genuinely concerns him that a club which was in the Premiership until 2012 and taking on Bayern Munich and beating Atletico Madrid in Europe only a decade ago has plummeted so swiftly.
He added: "I don't want to detract from the efforts of the players, because this isn't about me. But people need to pay their mortgages and it is a bad situation when the staff don't know whether they will get their wages at the end of every month.
"You have employees behind the scenes who are pouring their heart and soul into this club, but these days, it is a skeleton staff. These men and women can't organise protests and highlight what is going on without putting their jobs at risk. But I can.
"I'm not the only person to be banned. Marc Iles, the Bolton News' chief football writer, has faced the same treatment, apparently for being 'too negative'. Well, to be honest, there's not much to be positive about at Bolton right now.
"I'm fairly sure the club will be sold, because the chairman doesn't have the money to turn things round. But the lower you fall, the harder it will be to find a buyer."
The Scot doesn't know what will happen at Bolton's next home fixture against Reading on Tuesday, but he isn't backing down. As he said: "I love this town and this club, my kids were born here, my grandkids were born here and it means the world to me."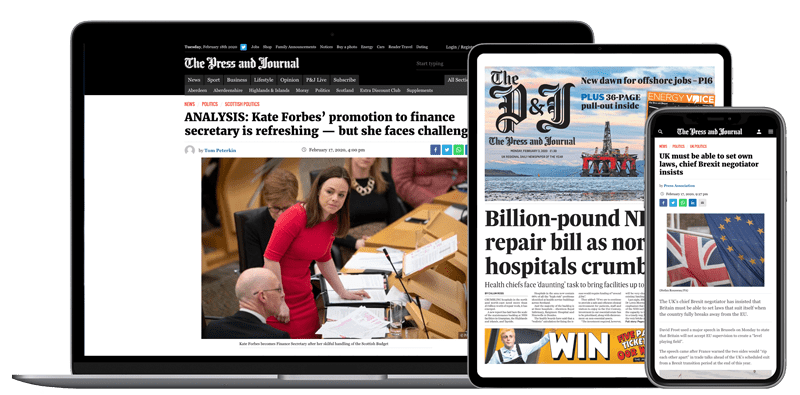 Help support quality local journalism … become a digital subscriber to The Press and Journal
For as little as £5.99 a month you can access all of our content, including Premium articles.
Subscribe