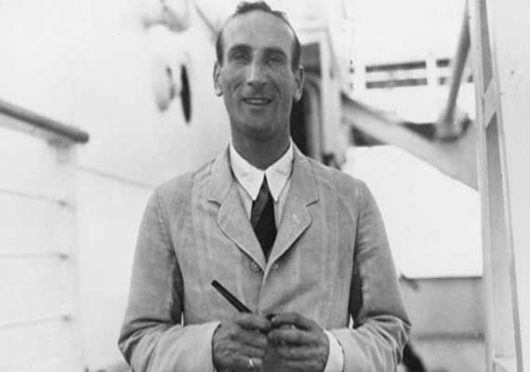 While watching the cricket at Mannofield last weekend, somebody asked me how many Scots had played Test cricket.
I did my best to reel off a few names, but the exercise set me thinking. Working on the basis that Ben Stokes and Jofra Archer are 'English' – despite being born in New Zealand and the Caribbean respectively – would it be possible to compile a high-class Test XI of people with Scottish connections.
When I look at the names below, I don't think I've done too badly. Alright, I've had to be pretty flexible with some of the choices, but Scotland remains an ICC Associate country, and therefore anybody with talent born in Caledonia would inevitably have to transfer their allegiance elsewhere to get some Test action.
You might argue with one or two of the choices, but eight of this side were born in Scotland and a ninth and tenth had a Scottish parent or parents. That's a higher strike rate than most recent England teams have managed!
Without further ado, here they are.
1) MIKE DENNESS, born Bellshill. Played for England.
The late England captain suffered a miserable time as his charges were demolished by Dennis Lillee and Jeff Thomson in 1974-75. But the Kent and Essex batsman was a genuinely talented performer, whose achievements both for county and adopted country means he merits inclusion.
2) GAVIN HAMILTON, born Broxburn. Played for England.
He started out as a fast bowler, who could bat a bit, developed into one of the stars at the 1999 World Cup and was immediately snapped up by England, who discarded him after just one Test.
He deserved better, but "Hammy" subsequently became an obdurate opening batsman, and showed his prowess in ODIs against England with 48 and 60 in 2008 and 2010.
3) ARCHIE JACKSON, born Rutherglen. Played for Australia.
One of the great tragic figures in the history of cricket, Jackson hit 164 in his debut Test and was often compared to Sir Don Bradman. We will never know how luminous his achievements might have been, because he fell victim to tuberculosis aged just 23.
4) GRAEME POLLOCK, born in South Africa, father from Edinburgh. Played for South Africa.
The iniquities of apartheid meant that this wonderful batsman's Test caps were limited to just 23, but he averaged over 60 and few people dispute he would have excelled in any company. His father Andrew Maclean Pollock was born in Scotland in 1914. His nephew, Shaun, also starred for the Proteas in the 1990s.
5) DOUGLAS JARDINE (Captain). Born in India to Scottish parents. Played for England.
Jardine led the English to victory – amidst riots and diplomatic spats – during the notorious "Bodyline" series in 1932-33. A recent book helped restore his reputation, long after the former captain's ashes were scattered on the hills of Perthshire.
6) DOUGIE BROWN, born in Alloa, near Stirling. Played for England.
One of the most whole-hearted cricketers ever to pull on his pads, the all-rounder excelled season after season at Warwickshire and was picked to represent England on the one-day stage.
7) GREGOR MacGREGOR (W-K), born in Edinburgh. Played for England.
One of several multi-talented Scottish sportsmen of the Victorian era – others won Test caps in rugby, but restricted their cricketing heroics to Scotland duty – MacGregor turned out behind the stumps eight times for England.
8) SHAUN POLLOCK – see above.
9) IAN PEEBLES, born in Aberdeen. Played for England.
A leg-break bowler who once left the great Don Bradman admitting: "I was bamboozled by him and had the most unhappy time". Peebles played in 13 Tests and was one of Wisden's Cricketers of the Year in 1931.
10) ALEX KENNEDY, born in Edinburgh. Played for England.
He took 31 wickets in one series against South Africa, and was one of Wisden's Cricketers of the Year in 1932.
11) PETER SUCH, born in Helensburgh. Played for England.
The Essex spinner started his Test career in spectacular fashion, taking six for 67 against Australia, and finished with 37 wickets in 13 matches, as well as performing at a high level on the county circuit.