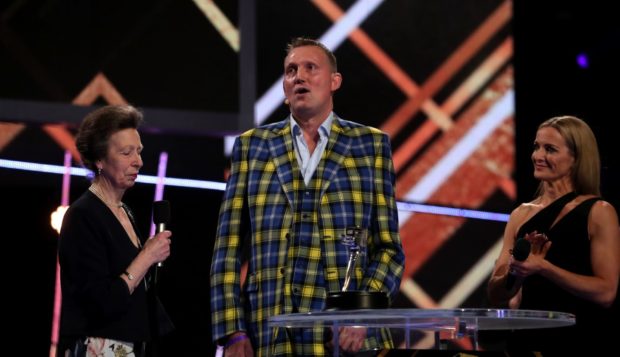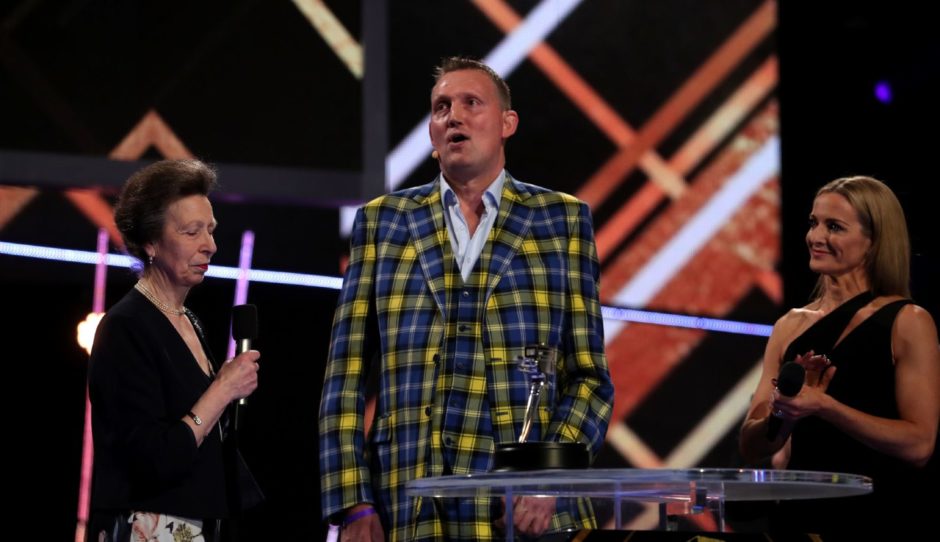 Bill McLaren, as usual, was right on the money.
When the late commentator once described his fellow Borderer Doddie Weir as "a mad giraffe", it was a remark which summed up the boundless enthusiasm and gangly exuberance which made the player such a popular figure across the sporting pantheon.
I recall him joking and joshing with his Melrose team mates at the Greenyards in 1993: the naturally loquacious Weir in full flight even as his colleagues fell silent while stern coach, Jim Telfer, stood in the background with a pained expression on his face which seemed to say: "Och Doddie, not you again…"
And then there was the coffee which he managed to swallow during a quickfire meeting in Edinburgh, where he spoke about his ambitions to be a success at Newcastle Falcons after agreeing to join the English club, following the arrival of professional rugby in the summer of 1995.
In recent times, of course, it has been difficult to write about the 61-times-capped lock without referring to his ongoing battle with motor neurone disease; a struggle which he has embraced with remarkable strength of spirit and determination to tackle the terminal disease, both through setting up his own My Name'5 Doddie Foundation and by refusing to be deterred by the writing on the wall.
Yet, while Weir has embraced this new challenge in life with the same resilience he demonstrated on the pitch throughout hs far-travelled career, illness shouldn't be allowed to define the blithe lad who will celebrate his 50th birthday on July 4.
After all, even if his world now revolves around meetings with specialists, and discussing new treatments and drug programmes – which he has done on his own 'Dodcasts' – we shouldn't forget just how good a player Weir was in his pomp, nor his many achievements in different jerseys.
There were myriad moments to savour on the Test stage which he graced from making his debut against Argentina in 1990 to bowing out a decade later after the losing tussle with France.
Even as he was winning six domestic club championships with Melrose, and relishing a Premiership title with Newcastle, he possessed sufficient qualities to be selected for the British & Irish Lions tour of South Africa in 1997.
Whilst on that sojourn – which the visitors eventually triumphed 2-1 despite often nefarious tactics from the hosts – the Scot suffered a serious knee injury when he was deliberately stamped upon by Mpumalanga's Marius Bosman.
It was a sickening incident, which abruptly ended Weir's tour and the moment when he was told the extent of his injuries was heartbreakingly captured in a documentary programme.
But, true to type, he rallied from that setback and was part of his country's World Cup squad in 1999, while continuing to excel in his new domain at Kingston Park in Newcastle.
Occasionally, some younger fans might wonder about Weir's class and qualities at his peak. Yet he was the real deal, whether scoring two tries against the All Blacks in a pulsating quarter-final clash at the 1995 Rugby World Cup, or responding to the new professional era with some stellar performances in his new environment with the Falcons.
His peers certainly appreciated that, beneath the smiling demeanour and self-deprecating sense of humour, there was a serious talent who could be relied upon to light up the grimmest afternoon in the winter mud and glaur.
That helps explain why so many of his contemporaries, including such talismanic figures as Gary Armstrong, Scott Hastings, Craig Chalmers and Rob Wainwright have embarked on initiatives to join the crusade against MND.
But his foundation's importance, not merely in raising £5m, but in providing support and encouragement to others dealing with the condition in painful isolation, has been backed by notable representatives from throughout the globe.
He and his wife, Kathy, have researched MND thoroughly, spoken to many doctors and even travelled to New York in search of fresh reasons for optimism, but they know there is no 'silver bullet' that will halt his decline.
The former England star, Will Greenwood, who visited Mr Weir at his home in the Borders last year, said afterwards: "It's a terminal illness, but he is going after it the same way he did in rugby – with humility, humour, dignity and a determination to leave a legacy.
"He is an extraordinary character and there is an overriding feeling that it [dealing with MND] is like playing against him on a rugby field – you might end up with more points, but you will never beat him."
Let's all raise a glass to this irrepressible individual and toast his half century next weekend.