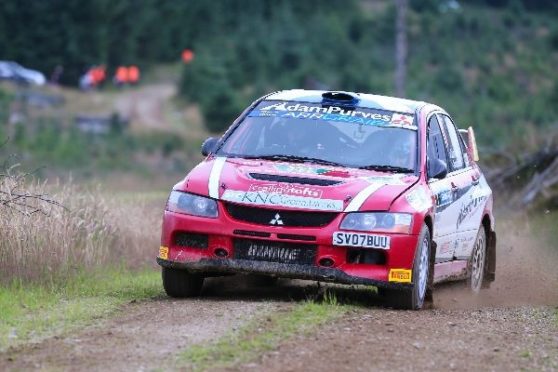 A provisional calendar for the 2021 KNC Groundworks Ltd Scottish Rally Championship season has been confirmed, beginning with March's Snowman Rally in Inverness.
In an unchanged line-up to 2020, the Speyside Stages (April), Jim Clark Reivers Rally (May), Argyll Rally (June), Scottish Rally (July) and the Grampian Forest Rally (August) are bookended by the Snowman and Galloway Hills.
The Snowman Rally will take place on March 6 followed by the Speyside Stages in Elgin on April 17.
The Grampian Forest Rally, held near Banchory, is scheduled for August 14.
SRC chairman Gordon Adam was pleased to have the calendar in place.
He said: "This year has presented everyone with a truly unprecedented set of circumstances, let alone organisers, officials and competitors in the world of rallying.
"We were keen to try and provide some positivity for all of our fans and competitors which hopefully we have done by securing our championship calendar for 2021. Now everyone has something to focus on and it can maybe lift our spirits up and get us all thinking ahead to the future.
"The calendar itself is very exciting too. With even gaps between all seven events, this should ensure competitor costs can be managed effectively and our two Tarmac rounds are a fantastic addition, making the SRC even more challenging than before."