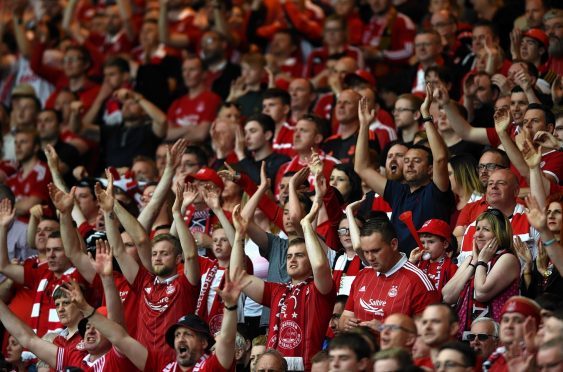 Aberdeen's Betfred Cup semi-final against Rangers has been pushed back to 4.30pm.
The game will remain at Hampden Park on October 28, while the Hearts-Celtic game has been moved to Murrayfield with a 1.30pm start.
It came after a swathe of criticism, from clubs, fans, politicians and the police, at the SPFL's original plan to host both games on the same day at Hampden.
The governing body announced a rethink yesterday, on the back of a legal obligation to play all semi-finals involving the Old Firm at Hampden Park being waived.
That opened the possibility of moving one of the games to the home of Scottish Rugby, although Celtic had asked for a ballot to decide which game would be moved.
An SPFL spokesman said: "In reaching our decision, we have consulted with Hampden Park, the Scottish FA, Scottish Rugby, Police Scotland, Transport Scotland via the Scottish Government and with the four clubs involved.
"A wide variety of issues have been considered, including the ability of local transport networks to safely and efficiently handle the flow of fans from all four teams to and from the stadia.
"As everyone now understands, this has been an extremely challenging and complex process, due in large part to a lack of alternative fixture slots.
"However, we warmly welcomed the Scottish FA's intervention on Monday. This has given us the chance to quickly make alternative arrangements and we are grateful to the various stakeholders involved for their swift responses over the past 48 hours. We are now finalising details, subject to contract.
"As ever, it simply is not possible to satisfy the preferences of all parties involved and it is the responsibility of the SPFL Board to weigh the various factors and arguments before reaching a final decision.
"We will be announcing details of ticket allocations in the next few days and now look forward to focusing on the forthcoming semi-final matches between four of the top teams in the country."