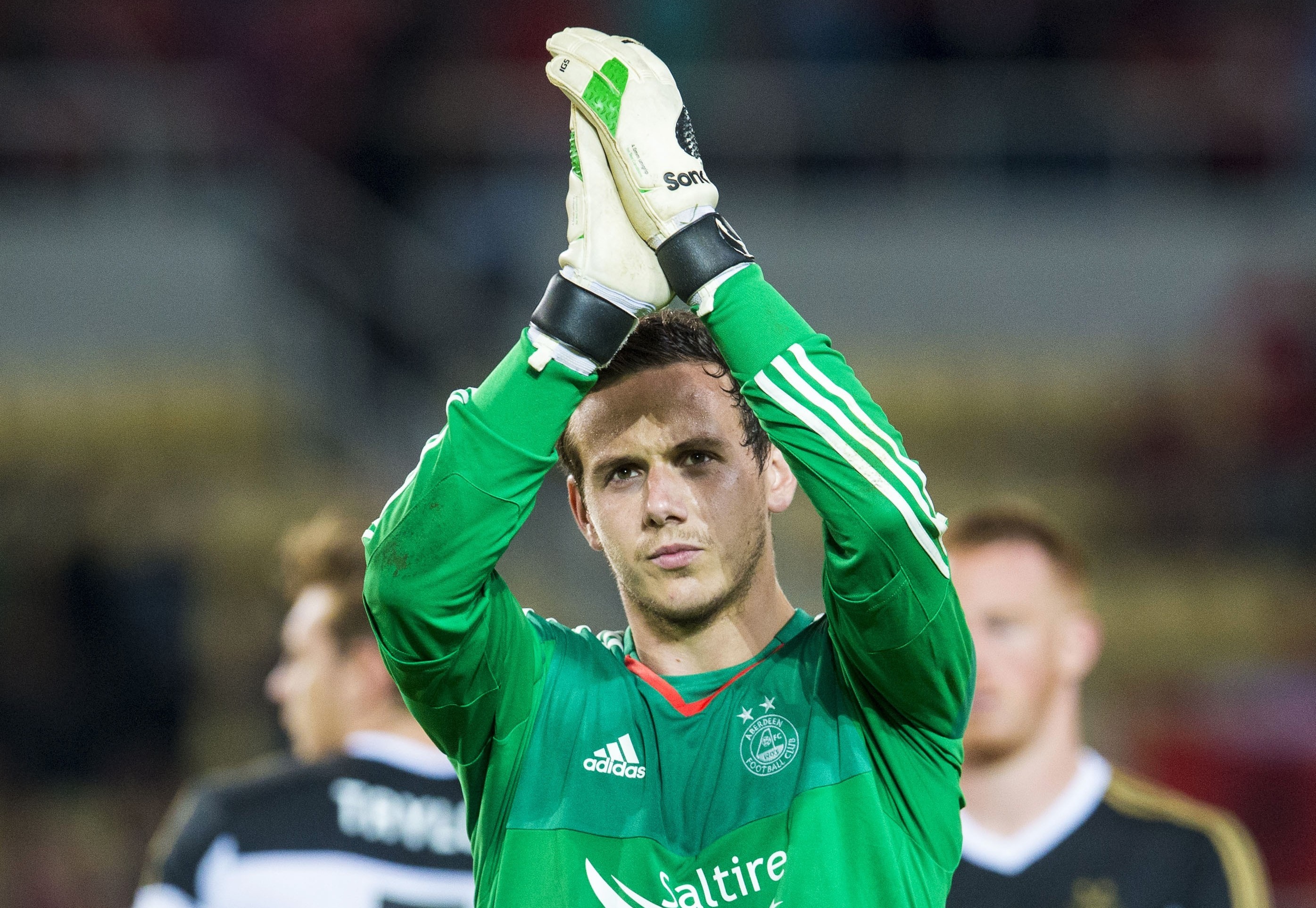 Aberdeen goalkeeper Danny Ward is determined his best form for the Dons can earn him a place in the Wales squad for the Euro 2016 finals.
The draw takes place in Paris at 5pm on Saturday, with Wales heading into their first major tournament finals since 1958.
Ward, 22, who is on a season-long loan from Premier League club Liverpool, has yet to win his first cap, but was part of the squad for most of the qualifiers campaign and has been in outstanding form for the Pittodrie club throughout the season.
He is determined to keep his place in Chris Coleman's squad by continuing to impress for Aberdeen and said: "It has been fantastic to have been around for the majority of the campaign.
"Now it is all about playing well for Aberdeen and, if that is enough to get me on the plane to France, then it would be great.
"I don't think we have a preference which teams we draw in the group stages. We know any team that gets there is going to be good.
"They are all going to be tough games regardless of who is in the group.
"But we are not just going for the experience, we want to do well.
"All the players are hungry to succeed and that has been a major factor in us qualifying."
Ward is ready to play his part in ensuring the national team builds on its recent success and added: "I am one of the younger players in the squad, but there are a good number of youngsters coming through who are already on the fringes.
"Everyone has seen what the likes of Gareth Bale and Aaron Ramsey, the pin-ups of Welsh football, have done. They are the record-breakers who have made history. We are all there with them on the bench and acting as background support.
"The players on the pitch are the heroes and we have to aspire to be those as well. We can't just settle for this being a one-off for the national team.
"We need to carry on doing it consistently."
"That is the next challenge for all of us."
Ward was disappointed Scotland will be missing next summer's football
extravaganza in France.
He added: "It was unfortunate all of the home nations didn't qualify.
"It can be awkward in a changing room full of Scots. I can't go on about it too much otherwise I get a few glares.
"It would have been nice if we were all going to France but there is always the World Cup qualification next."