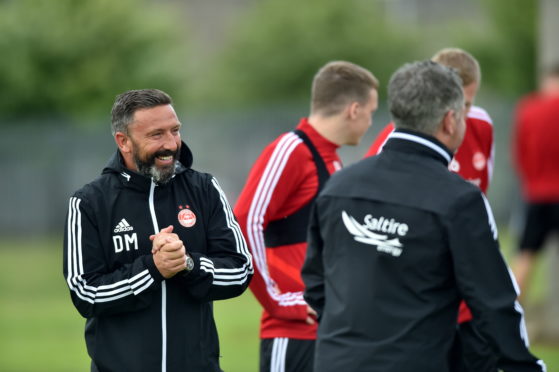 Patience and perseverance has paid off for Aberdeen manager Derek McInnes in his pursuit of Craig Bryson.
The 32-year-old has been a target of the Dons boss for more than a year and while bringing him to Pittodrie was a goal more of hope than expectation McInnes is elated at being able to bring the Derby County midfielder back to Scotland after eight years in England.
McInnes said: "When we looked at the out of contract list 18 months ago he was someone who stood out to us.
"But we didn't really think we could get him, truth be told. The reality usually is that you don't get certain ones and initially we assumed he would be in that bracket.
"Since January, though, we have been in constant contact with his agent and got the message he wanted to come back to Scotland.
"Derby wanted to keep him and he had a strong offer from another Championship club so he could have benefited financially from staying in England.
"But he made his mind up to come back to Scotland and when that happened we felt we'd have a chance.
"Things have moved quickly and now he's coming in, so I can't wait to get working with him."
Former Scotland international Bryson is viewed as the natural successor to departing captain Graeme Shinnie by the Dons fans.
While the ability of Bryson appeals to McInnes it is the new arrival's attitude and desire which has really impressed his new manager.
The Dons boss said: "I have been very impressed by him in the meetings we've had and I can see why he's so highly thought of by the people at Derby.
"He is motivated to be here, he wants to play in Europe because that's something he hasn't done. We have lost players, including my captain, so we needed to bring the right types and the right quality in.
"And in Craig I think we're getting a proper person and a proper player to the club. When you make signings you know some will work out and some won't.
"But this one I feel I can say with come certainty this one is a good move for our club. There are lots of factors to that, first his ability and the fact Derby wanted to keep him.
"That wasn't due to sentiment, it was down to him still being a key player there."
At 32 Bryson is moving into the veteran stage of his career but McInnes insists the numbers add up to his new recruit becoming a key performer during his time at Pittodrie.
He said: "He is 32 but he's running 13k a game and sometimes more than that so his physical output is what you'd expect.
"I like his energy, his quality and his experience. Both on and off the pitch I think he will have a big influence here. I had heard good things about him and since we have started speaking I am very impressed by him."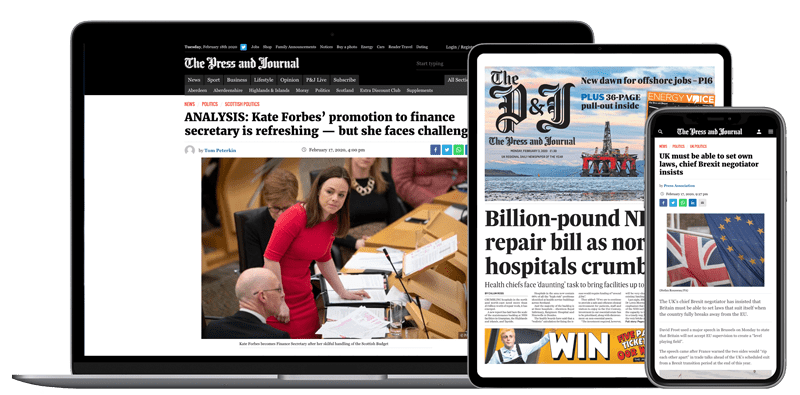 Help support quality local journalism … become a digital subscriber to The Press and Journal
For as little as £5.99 a month you can access all of our content, including Premium articles.
Subscribe