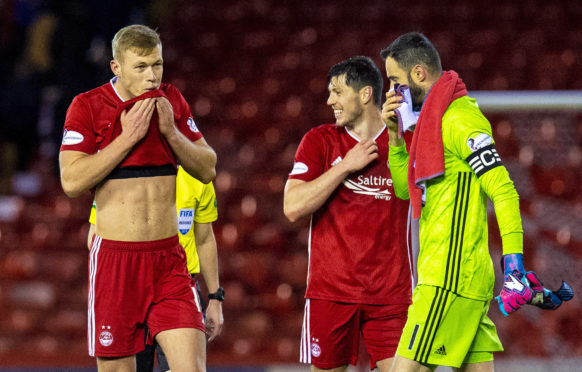 New Aberdeen chairman Dave Cormack has warned interested admirers Sam Cosgrove and Scott McKenna will only leave Pittodrie on the club's terms.
Cosgrove, pictured right, has scored 19 goals this season and has been tracked by Stoke City and Middlesbrough while Nottingham Forest, Sheffield Wednesday, Aston Villa, Swansea, Celtic and Stoke City have all pursued McKenna in the last 18 months.
But Cormack, who took charge at the club after outgoing chairman Stewart Milne stood down at last night's annual meeting, insists no player will be leaving on the cheap.
He said: "We are under no pressure to sell anyone and we'll only do that on our terms. It doesn't matter what player it is, we don't need to sell. Obviously, if there is a substantial return on a player and it makes sense for us then we would consider it.
"But we would only consider it after speaking to Derek McInnes and it makes sense for him, with his ins and outs for the window. We are all human beings, players have contracts and like in the case of Scott McKenna there has been interest but not to the level we wanted.
"Some clubs have felt like it's just little Aberdeen so they will just accept a tiny wee offer. But we will sell players on our terms."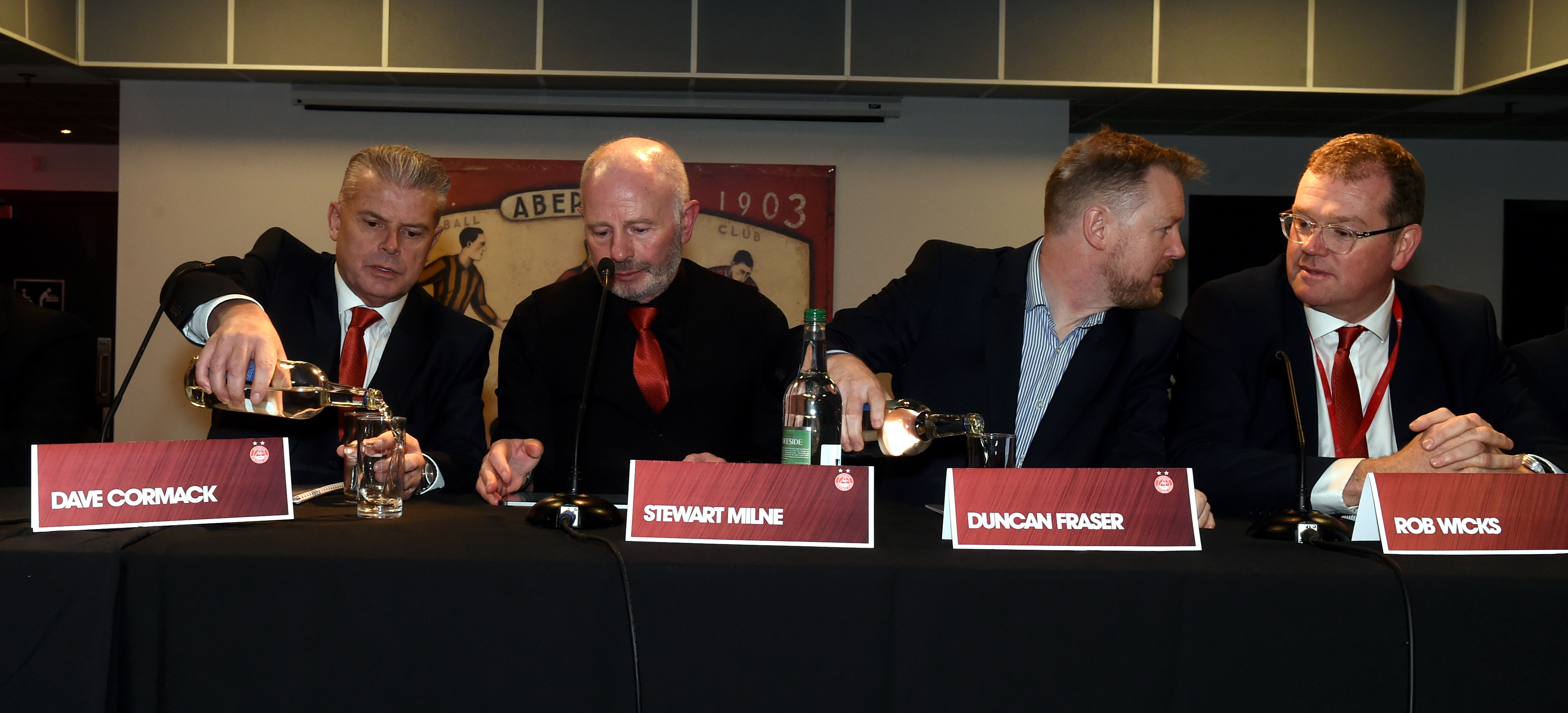 McKenna saw his transfer request rejected by the club in July and while Cormack knows some players may want to move on he has faith in his manager.
He said: "You have to understand where the players are and what their considerations are. But that's for Derek and the players, he is in charge of managing the guys in the dressing room. Our goal is to bring through a conveyor belt of players which we can, at the right time for us, monetise. That is the aim but we will only sell players when the time is right. We made the investment in Cormack Park to get to that stage, that's part of what we're doing."
Cormack is assuming control at a time when Celtic and Rangers have once again established themselves as the leading clubs in Scottish football but that will not stop the chairman from aiming high in his pursuit of success.
He said: "Our aspiration is to do the best we can do every season so nobody is going in believing we can't win all the trophies. The reality is that a wage differential exists but we are focused on punching above our weight.
"When you don't have the wage bill Celtic or Rangers have or the depth of squad they have, it is hard. I've never seen the level of injuries at this club that we've had to go through (recently).
"We've lost a significant group of starters in the team but hopefully we are coming through that now."