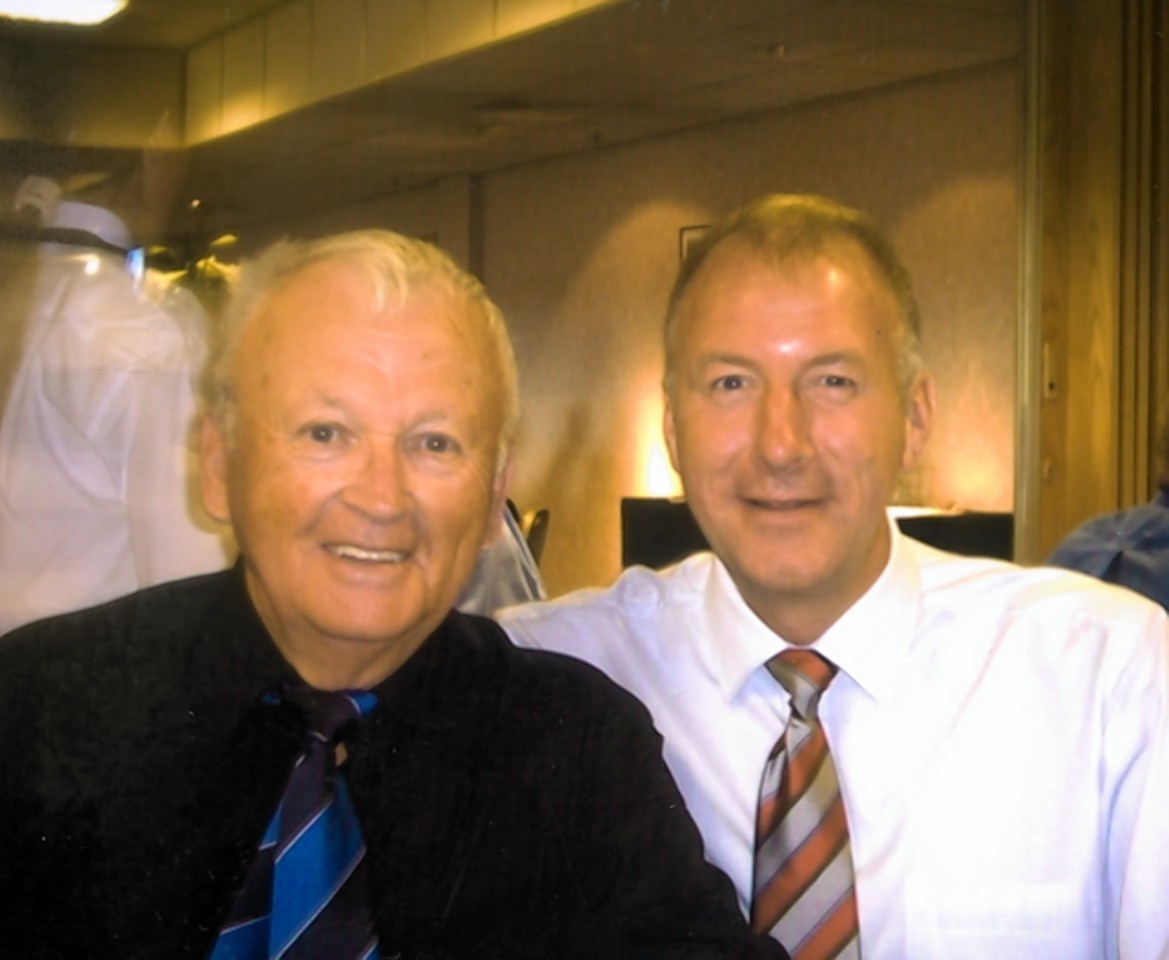 Moray is mourning the loss of a north football history maker, who has died at the age of 85.
Innes Macdonald was described as a man before his time, who touched the lives of thousands of people, both in the classroom, on the football pitch and beyond.
The "Clough of the North" was famed for engineering unrivalled success at Elgin City and Nairn County with his vast knowledge of the game and innovative coaching style.
He left his native Glasgow in 1957 to take up his post as a PE teacher at Elgin Academy, where he worked until he retired in 1991.
He had three children – Colin, Ailie and Kelly – with his late wife of 44 years, Anna, who sadly died in 1997, and took great joy in his grandchildren – Kirsty, Leigh, Ruaridh and Innes – and his great-granddaughter, Isla.
He lived out the remainder of his life with his partner, Eileen, in a house overlooking the golf course at Lossiemouth.
Son Colin said: "He had a great life, and did a lot of things and saw a lot of the world.
"He was the first person who came into the Highland League as a coach, and he paved the way for the modern-day tactical coach.
"My dad and his assistant, George Welsh, both did something that's never been repeated at Nairn.
"But, as much as he was famous for his football, I think he would take more enjoyment out of the fact he was a great educator. He loved Elgin Academy.
"As far as the family is concerned, he was someone we looked up to a great deal."
Steve Paterson, who played for Mr Macdonald at Nairn before moving to Manchester United, said: "He was a really intelligent guy and way ahead of his time."
Mr Macdonald's long-time assistant, Mr Welsh said he was an example in every way in everything he did.
He said: "I knew Innes through and through. We were like sugar and tea. One fellow referred to us as the Clough and Taylor of the Highland League.
"He was so knowledgeable about the game it was unbelievable.
"I was at his bedside in Dr Gray's Hospital, and, when I left him for the last time, I stood up to leave, shook his hand, and I said: 'Innes, the next time we meet we will put another good team together again'."
Elgin City held a minute's applause to mark Innes' memory before their match against Arbroath last night. His funeral will be held at Rattray's Funeral Home on Shore Street, Lossiemouth, on Friday at 11am.