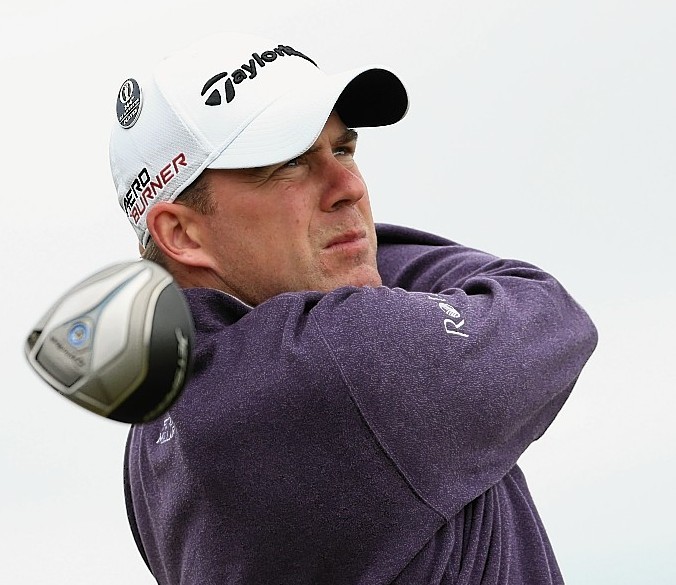 Richie Ramsay was relieved his hopes of surviving the weekend cut at the Open championship were not derailed by yesterday morning's torrential downpours at St Andrews.
The Aberdonian was due to tee off at 7.05am, but breathed a sigh of relief when the R&A opted to suspend play after incessant rain flooded the Old Course.
When play resumed after the delay, Ramsay was eager to take full advantage of the calm, soft conditions, which presented plenty of birdie opportunities.
The Aberdonian wasted little time, picking up a birdie at the first and the par 5 fifth before recovering from dropped shots at the seventh and eighth with a birdie at ninth to reach the turn in 35.
Ramsay, who secured a late place in the field after South African Tim Clark was forced to withdraw because of visa problems, went on to finish one under par for his round and the tournament thanks to a welcome birdie at the last.
He said: "I've never seen sort of rain like that, especially on the east coast.
"The delay was a blessing in disguise as it would have been really tough to have played even three or four holes in those conditions.
"Holding on to the club with such a wet glove would have been an achievement.
"The greenkeepers did an unbelievable job to drain away the water and the course played pretty fair.
"The greens were a bit slower than normal, but it was scoreable."
Ramsay was delighted to see fellow Scots Marc Warren and Paul Lawrie featuring near the top of the leaderboard during the first half of the 144th Open championship.
He said: "It's really good, but it doesn't really surprise me.
"There's a big one in there for a Scottish player soon.
"The evidence would point to Marc being the one to do it and I think he's due one.
"He believes he can do it and he's a great putter.
"If we can get one going in contention coming down the stretch, it would give a lot of people something to cheer about.
"There are a lot of Scots out watching and there was a nice cheer when I made a birdie at the first.
"It feels like a home match for us. Given the weather the crowds have to walk round in, they deserve someone from Scotland to be up there."