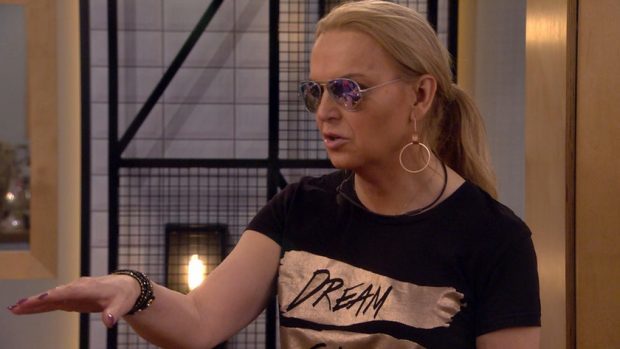 Celebrity Big Brother viewers saw the funny side when India Willoughby confessed to having felt a "fluttery sort of twinge" when she was watching a Dalek on Doctor Who.
The transgender housemate was having a chat with fellow contestants Rachel Johnson and Amanda Barrie, and told them: "It was Christmas Day and it was the Doctor Who special.
"I was watching that with my tea in my lap, just eating away, and this Dalek came on the screen and weirdly I just felt this fluttery sort of twinge down there."
People watching the Channel 5 programme thought the newsreader's comments were hilarious.
"India got turned on over a DALEK!? #cbb I'm gone," said one person on Twitter, while another said: "That was so funny. Don't think I'll be able to look at the @bbcdoctorwho Christmas special again."
"Hahaha I won't be able to look at another Dalek in the same way again," chuckled another viewer.
But the laughter dried up a little when Willoughby got upset over Shane Jenek making up Andrew Brady as a drag queen.
Jenek helped Brady transform into a woman called Betty Swollocks, which had most of the housemates in stitches.
But Willoughby, who has previously said drag queens make her uncomfortable, looked fed up and did not say anything.
"India is the most annoying housemate ever! God is she ever happy!!!" asked one viewer online, while another pointed out: "Sooo India was crying over Andrew in drag but I didn't see her trembling with fear when Courtney first arrived?"
Another said: "Imagine being that upset that someone just dressed in drag that you have to go to bed in a strop. How old is she?"
Willoughby previously had stern words with some of her fellow contestants when they accidentally referred to her as "he". And she stormed off when singer Ginuwine said he would not date a transgender person.
:: Celebrity Big Brother continues on Channel 5.