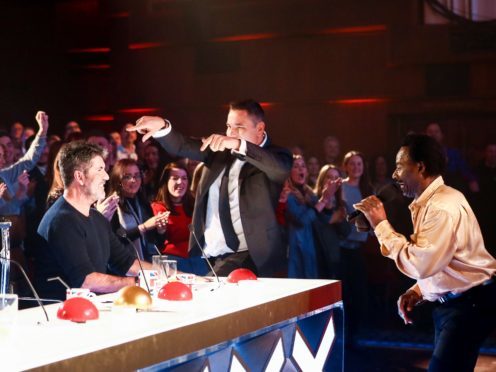 Simon Cowell has told a 60-year-old singer that people like him "are the reason we make this show," as he landed the golden buzzer on Britain's Got Talent.
His fellow judge David Walliams hit the buzzer for Donchez Dacres, 60, who moved to Jamaica as a child but now lives in Wolverhampton, after he had the crowd on his feet for his original song, Wiggle Wine.
The AA roadside mechanic even had the judges dancing, as Walliams gyrated on Cowell and Alesha Dixon and Amanda Holden showed off their moves before joining Dacres on the stage alongside hosts Ant McPartlin and Declan Donnelly to dance along to the song.
Cowell told him: "People like you are the reason we make this show, because you made it fun. I really like you."
Walliams added: "I have wiggled my body, I've wined my body, but I've never done the two things at once. You're like a ray of golden sunshine."
Cowell later turned to the crowd and told them: "You could have just seen the winner of Britain's Got Talent.
Dacres has now landed a spot in the live shows.
Hoping to join him there is The D-Day Darlings, a war-time themed female choir, who scored four yeses from the judges after their rendition of We'll Meet Again by Vera Lynn, performed in front of a montage of photographs of their grandparents and great grandparents who served in the world wars.
Walliams told the women: "It's a beautiful way of keeping their memories alive and all the incredible men and women who served in the Second World War.
Holden, who said the performance was "perfect for the royal family and for the royal variety", added: "My own grandmother is 97 and fought in the war along with my grandfather and that is obviously who I was thinking about.
"It is so important we don't lose them as a generation, their spirit, their determination and selflessness is to be applauded."
Also bagging a place in the next stage of the competition is married couple Ellie and Jeki from South Korea, who impressed with a quick-change act themed around famous films, as well as 90-year-old retiree Audrey Leybourne, who charmed the panel by singing I Wanna Be Loved By You, and Welsh comedian Noel James, who performed a stand-up routine.
Malaysian magician Andrew Lee also landed four yeses from the judges after terrifying and impressing them in equal measure for his card trick and knife throw act.
The performer hurled a knife at Donnelly while performing the trick in a tense moment of the audition, prompting Cowell to say: "That is one of the most amazing things I've seen on this show.
"Near-death, magic, everything I love. Could we involve David in this?"
Lee responded, suggesting: "Maybe with swords."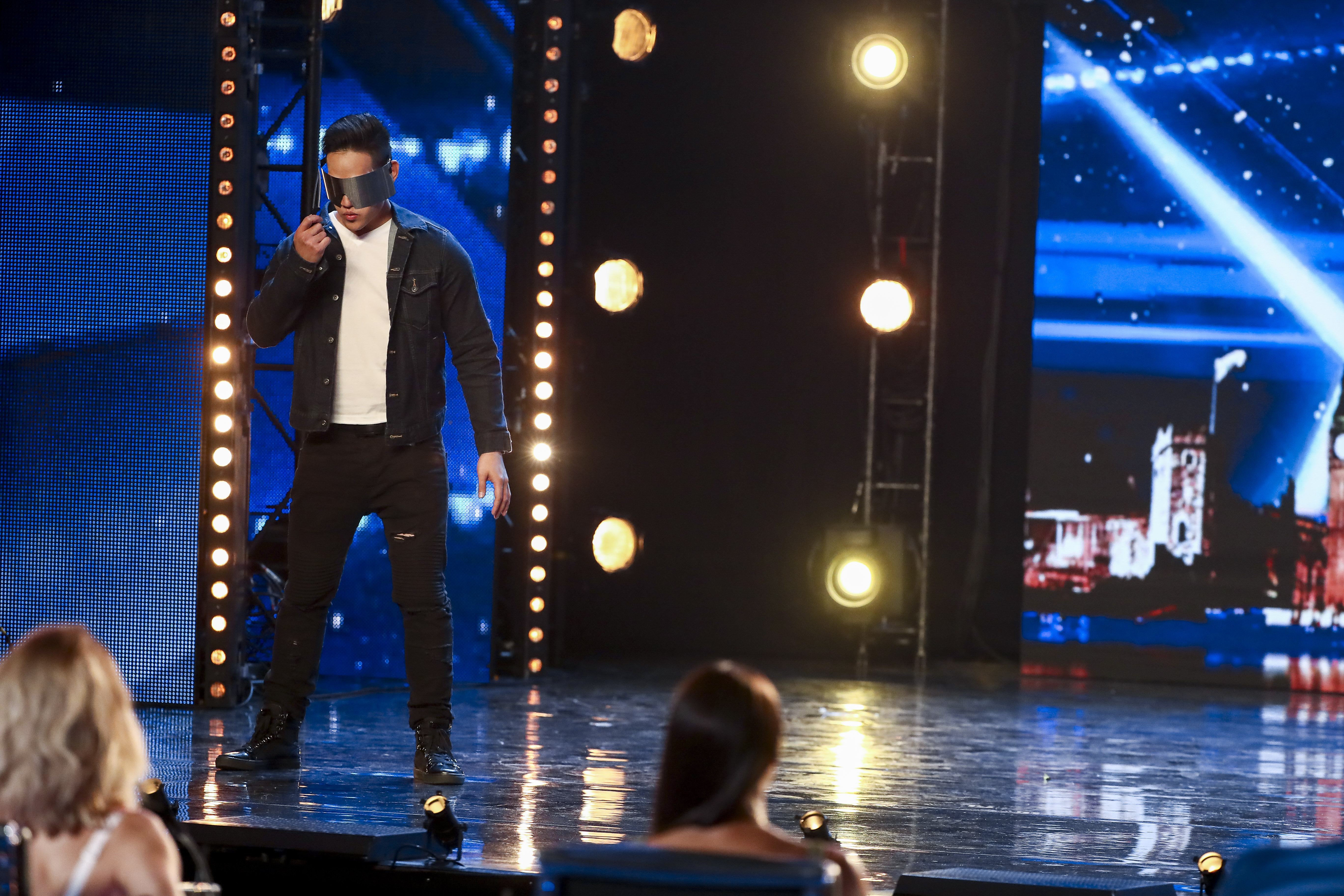 Walliams added: "It had us all on the edge of our seats," as Donnelly admitted: "I've never been so nervous in my life."
Another act who impressed was Hertfordshire Council employee Aleksandar Mileusnic, 23, who performed a swing version of The White Stripes hit Seven Nation Army.
Cowell told him: "It was authentic, it was cool. I actually felt I am witnessing a a star being born."
Not so lucky was a flamenco dancer who performed without music and a security guard who sang My Boy Lollipop.
Britain's Got Talent continues on Saturdays at 8pm on ITV.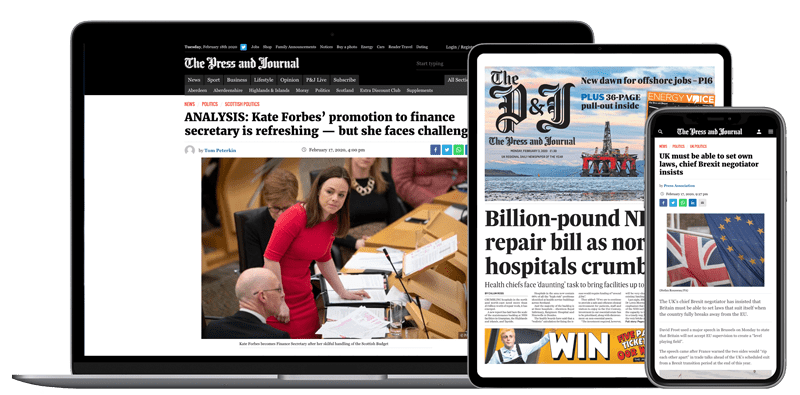 Help support quality local journalism … become a digital subscriber to The Press and Journal
For as little as £5.99 a month you can access all of our content, including Premium articles.
Subscribe