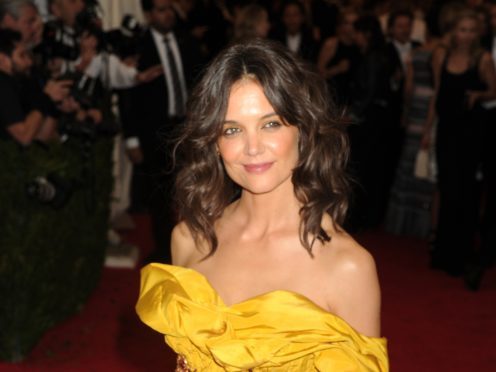 The stars of Dawson's Creek have reunited to celebrate the 20th anniversary of the hit show.
The cast, including James Van Der Beek and Katie Holmes, met up again for the new issue of Entertainment Weekly.
And Holmes, who played Joey in the US teen drama, which launched in 1998, posted this snap, on Instagram, of the cast together.
The actors, including Joshua Jackson, Michelle Williams, Busy Philipps, Kerr Smith, Meredith Monroe and Mary Beth Peil, all gathered for the first time since the 2003 finale.
"I think we've all sort of seen each other over the years, but not everybody all together," Holmes told EW.
And creator Kevin Williamson told the magazine: "I run into James and Josh, Katie, Michelle, and I just get a big smile on my face. It's just a very, very special time in my life."
Williams said in a video posted on Instagram: "I was saying to my mom that I was on my way to a reunion and she said 'You can't do that, you're dead!' I said 'It's a picture, not in the picture!'"
Fans could not be more excited.
Van Der Beek said the cast had no idea the show would "blow up" in the way it did.
Co-star Jackson said they were just excited about "being employed".