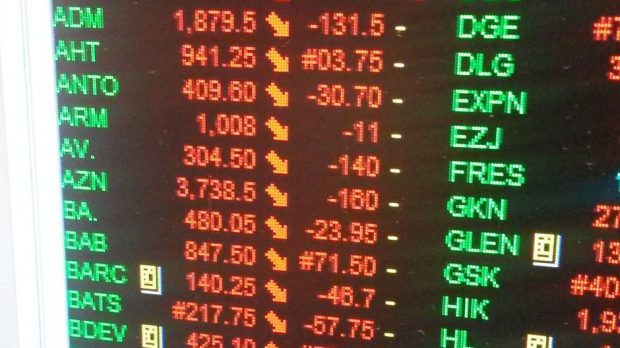 The FTSE 100 bucked the trend of leading financial markets today amid a surge of Covid-19 infections in some parts of Europe and the US.
But London's blue-chip index managed only a 0.2% rise, up 12.16 points at 6,159.3.
Stocks helping to nudge it over the line included retailer Tesco, which lifted 1.9% to 230.7p after it announced a 7.9% year-on-year jump in like-for-like sales in the three months to May.
Leisure group Whitbread was up more than 2.5% at £21.95 as it looked forward to reopening Premier Inn hotels, and pub-restaurant chains including Beefeater and Brewer's Fayre.
FTSE 250-listed engineer Weir Group rose nearly 5.5% to about £10.90 after it announced a refinancing package worth nearly £1 billion.
Glasgow-based Weir also said cost-cutting at its oil and gas arm, following a significant drop in North American activity, had been "successfully executed" and it continued to expect the division to make money this year.
The French Cac 40 and German Dax indices fell 0.18% and 0.73% respectively, while in the US the Dow Jones was 2.3% lower by the London market close.
Brent crude oil was down 1.8% at $40.38 per barrel, as of 5.30pm.