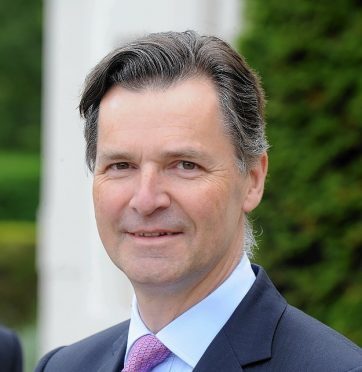 The chief executive of Heathrow Airport declared Inverness his "favourite place to holiday" last night at a reception to mark the launch of the new route between the Highland capital and London.
British Airways announced plans to revive the daily link in November after the service was axed 18 years ago.
Business leaders have hailed the move as game-changing for the region's economy, which will also benefit from the recently-announced £315million city deal.
John Holland-Kaye said the connection, which starts next month, would give Inverness access to more than 80 long-haul destinations.
He added: "To put that in context, there are only six airports worldwide with more than 50 long-haul routes."
And – after highlighting his affection for the city – he added: "With the new route I'm sure I will be able to travel there even more – not least because several of our shareholders share my love of golf, walking and whisky.
"So it wouldn't surprise me if our next board meeting is scheduled for Castle Stuart."
Mr Holland-Kaye was speaking at an event at the Houses of Parliament, hosted by Highland MP Drew Hendry, the SNP's transport spokesman at Westminster.
Among those who attended were Inverness Airport managing director Inglis Lyon and Inverness Chamber of Commerce chief executive Stewart Nicol.
Mr Holland-Kaye also called on the community to get behind the link.
He said: "We will be working hard alongside BA, Inverness Airport and VisitScotland to promote this route at both ends – but if it is to succeed, we need your support as well.
"It has taken almost 20 years to get this BA route back serving Inverness from Heathrow. Together, we can ensure this route succeeds for the next 20 years and beyond."
Research published by Heathrow yesterday shows Inverness has 15 times as many jobs in pharmaceutical manufacture as the UK average.
Through the Heathrow link, the sector will be connected to a half-hourly shuttle service to New York – the area with the world's highest concentration of scientists and engineers per square mile and host to 14 of the world's largest pharmaceutical companies.
Mr Holland-Kaye said the route would stimulate up to £8million of extra economic activity per year in tourism alone.
Mr Hendry has described the route as "win-win" – provided everyone gets behind it.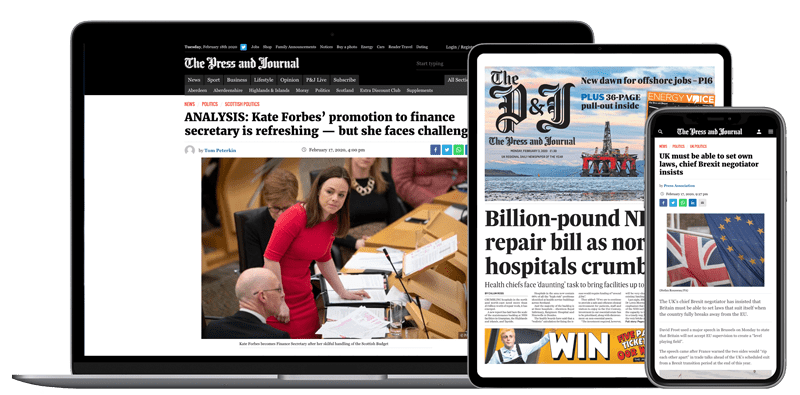 Help support quality local journalism … become a digital subscriber to The Press and Journal
For as little as £5.99 a month you can access all of our content, including Premium articles.
Subscribe