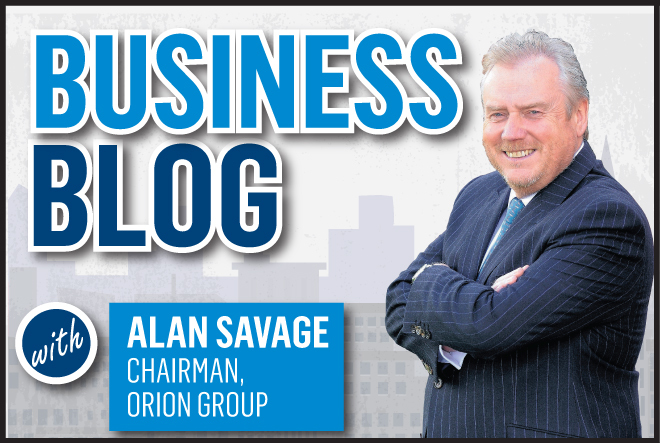 The last 30 years have been incredible, a time of innovation and progress not seen since the industrial revolution.
In the heady days of 1987 when Linda and I launched Orion Engineering Services in Inverness who would have predicted the economic, political, social and technological rollercoaster we were boarding. A not-so-mobile phone was accompanied by a "battery" box the size of a breeze block – if you'd have predicted that we would be watching live football games on one that would fit in your top pocket in 30 years' time you'd have been wearing a jacket without sleeves!
The then Alex Ferguson was about to be sacked by Manchester United, but was saved by a Mark Robbins goal against Notts Forest in the Cup! Orion's success afforded me to watch all his great teams with exceptional players like Cantona, Scholes, Keane and Rooney.
Inverness Caledonian and Inverness Thistle were two teams battling for the Highland League title! Who would have predicted they would merge, bounce up the leagues and beat the bigger boys to the Scottish Cup by now?
A ball had not yet been kicked on Scottish devolution. Decisions on the likes of education, health and local government were still taken by Westminster. We were gripped by the Tories and emerged red Labour after years of what was seen as industrial failings north of the border – and we thought the 1990s were an interesting time for politics. We're of course on to our fifth First Minister and second female Prime Minister. The less said about the man moving house across the water this week the better, apart from Donald Duck an issue never!
In oil and gas, the late 1980s was in some ways similar to today – we were finding our way out of an oil slump – what a time to start a business!
By 1990 we were making our first exciting venture out of Inverness, 100 miles along the road in Aberdeen.
The success of the office based in the world's offshore oil capital, the enthusiasm and access to fantastic globe trotting Scottish engineers gave me the confidence to grow internationally and opening an office in Baku, Azerbaijan in 1996 was pivotal.
In the decade after the turn of the millennium we would open 20 offices, making tracks up and down the UK, spreading our wings into four continents and developing our expertise in many more sectors.
Inverness was awarded city status in the year 2000, and that was also a big year for Orion. Our rail division was established, we had moved into IT & telecoms and opened up in a place called London.
We have become stronger with age, we've learned lessons, opened doors for ourselves and our own contingent Tartan Army. Businesses across commissioning, construction, life sciences, oil and gas, IT, mining, nuclear, office and commercial, rail and renewables can now call on our 300 core staff to consistently deliver the best people for the job.
The last 15 years have been about exactly that, making our people and relationships the best.
Local knowledge is vital in every business and a presence in every chosen country is also valued. We've worked hard to develop our network of offices, beginning with Houston, USA in 2002 to serve customers in the Gulf of Mexico. Similarly, we became closer to staff and customers in the global oil and gas market by initially opening offices in Singapore, Perth (Australia), Calgary (Canada) and Lagos (Nigeria).
We continued our growth despite the latest oil and gas downturn and are proud to retain strong relationships with the global operators. Our rail training facilities in Glasgow and Wigan have the capacity to cover Network Rail requirements and many other industry courses. Meanwhile, our prospects in nuclear and renewables in North America and Europe have given us cause for optimism. These have been working alongside our oil and gas industry offering and have gone someway to offsetting the turbulent time we have all faced here.
We know China is massive and that's why we are making milestone moves into Chinese cities, opening an office in Shanghai and partnering with China National Offshore Oil Corporation (CNOOC) in Tianjin.
As we move into our next 30 years, with my son Paul about to take over the helm, we already know the political sphere shapes our strategy. Like anyone, we want to be safe and secure for the benefit of everyone connected with us. I've previously said that if we were out of the UK, we'd have to consider headquartering elsewhere, but there again Nicola might keep us in the EU?
At the moment 2017 is another year of uncertainty, but I do see some $60-a-barrel green shoots.
I believe Orion is well placed in the UK and internationally when they blossom.
We remain confident that Orion will remain an independent, family-owned business taking on the world's best contingent labour suppliers from our HQ in Inversneck.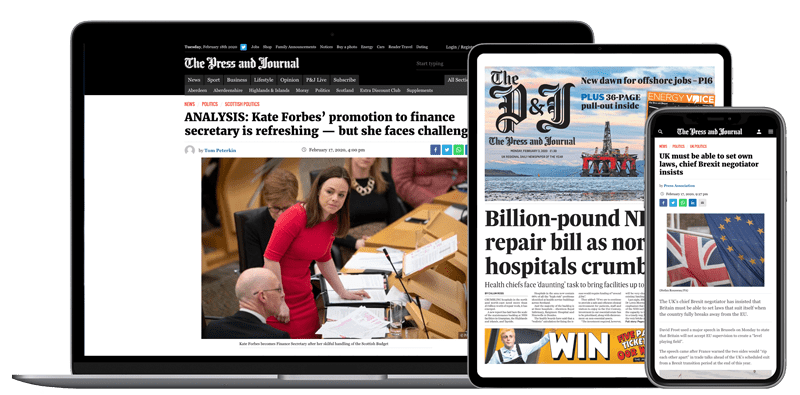 Help support quality local journalism … become a digital subscriber to The Press and Journal
For as little as £5.99 a month you can access all of our content, including Premium articles.
Subscribe