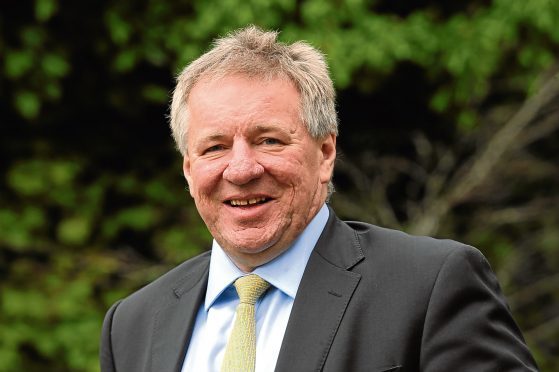 "World progress needs entrepreneurs," said legendary investor Sir John Templeton, succinctly encapsulating the essence and purpose of capitalism.
It is the entrepreneurial instinct that fuels wealth creation, without which the material improvement of billions of lives around the world would not be possible.
Huge international corporations may attract more headlines, but the crucial drivers of prosperity are small and medium-sized enterprises (SMEs), defined in the UK as businesses with turnovers of less than £25 million, fewer than 250 employees or gross assets of less than £12.5m.
Companies that are household names today began their existence as SMEs.
I have personal experience of that growth process – when we started up Aberdeen Asset Management in 1983 it had eight employees and share capital of £10,000.
But, crucially, we also had entrepreneurial spirit.
In Scotland, as everywhere else, entrepreneurship took a hit after the 2008 downturn, but by 2013 the Global Entrepreneurship Monitor, based at Strathclyde University, reported a total early-stage entrepreneurial activity rate of 6.9%, a record number of Scottish entrepreneurs.
The north-east is performing impressively. BGF (formerly the Business Growth Fund) recently identified 163 businesses in the region, including more than 100 in Aberdeen, as "high potential" firms, with their combined turnover increasing by 3% to £105m over the past three years, despite challenging conditions for business.
These companies employ more than 25,000 people and have accounted for 1,267 new jobs in the region since 2015.
In a welcome development, Aberdeen has also been identified as the second most entrepreneurial place in the UK, in recently published research by the Local Data Company, which surveyed more than 300,000 independent shops in 1,300 urban centres across Britain.
The Granite City saw a net increase of 39 independent shops last year, a higher growth rate than anywhere else apart from one locality in London.
Of course, the north-east has a proud entrepreneurial history.
In the 19th Century, Thomas Blake Glover, born in Fraserburgh and the son of a local coastguard officer, emigrated to Japan to manage the newly established Nagasaki office of a British trading house.
He later participated in establishing businesses that would eventually create the multinational conglomerate Mitsubishi.
The remarkable story of Thomas Glover is one of true entrepreneurial spirit and there many other budding young businesspeople in the area seeking to emulate his success.
Notable examples include Mashable, the blog started by Pete Cashmore from his bedroom in his parents' house in Banchory in 2005, and which sold for $50m (more than £38m) in 2017.
Another global success story is BrewDog, the craft beer enterprise launched in 2007 by James Watt and Martin Dickie.
In 2017, a private equity firm paid £213m for a 22% stake in the company.
The range of enterprises currently growing across the region is highlighted by the three finalists in this year's Elevator Awards, to be presented next month, in the category of emerging entrepreneur of the year.
They are Ben Leonard, founder of fitness equipment firm Beast Gear, Daniel Crozier – an Aberdeen couturier specialising in evening and bridal wear – and Tristam Horn, who founded DeltaTek Global, the subsea well construction specialists.
You couldn't find more varied enterprises than those, but their common feature is the entrepreneurial initiative inspiring their founders.
Sir John was right – global progress depends on entrepreneurs. True entrepreneurs want to do more than simply create wealth, important though that is.
They aim to improve people's quality of life and in that process SMEs are the acorns from which tall oaks grow.
We should support and celebrate their crucial contribution to our economic and social wellbeing.
Martin Gilbert co-CEO of Standard Life Aberdeen