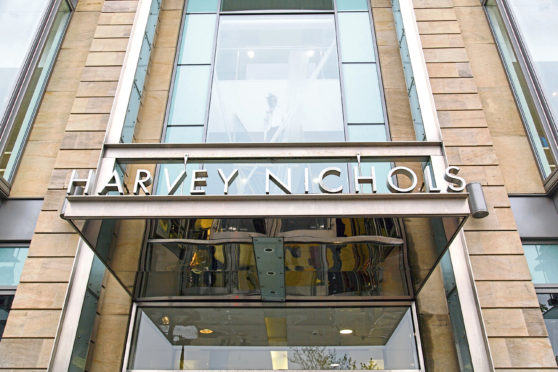 A range of Scottish wool throws produced using wool from sheep on a Speyside farm has landed a listing with premium retailer Harvey Nichols.
The wool is produced at Alan and Sarah-Jane Forbes' Dalrachie Farm in Ballindalloch, which is home to a flock of 350 hill-type North Country Cheviot ewes, and woven into Dalrachie Throw blankets at the nearby Knockando Woolmill.
"As a Scotch-assured farm, quality and sustainability are high on our agenda, from the Scotch Lamb PGI and Scotch Beef PGI we produce to the wool that we sell," said Ms Forbes, who is part-time general manager at the woolmill as well as working on the farm.
"It has been a great opportunity to connect the dots between a sheep standing in a field right through to a premium luxury product, available to purchase in one of the most prestigious stores in the UK."
She added: "For someone shopping in Harvey Nichols in Edinburgh or London to know that they're purchasing a premium wool product produced sustainably at a small Scottish farm is something that holds a lot of appeal – and we're really proud to offer people that awareness of where their items originate."
Lesley Cameron from Quality Meat Scotland, which oversees the Scotch beef and lamb brands, welcomed the news and said: "It's hugely positive to see Dalrachie Farm really living what it means to be a Scotch-assured brand – traceability, sustainability and quality."