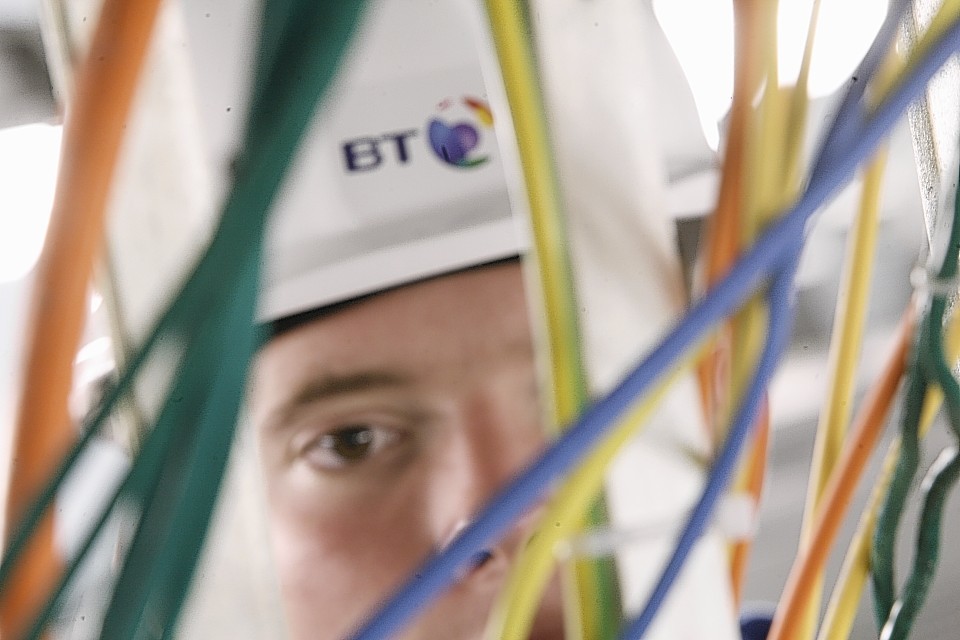 Telecoms giant BT has today launched a drive to recruit 160 engineers across Scotland as it rolls out superfast broadband.
The firm is looking to employ 1,600 across the UK for Openreach, its local access network business.
North of the border, the company said it was keen to recruit in Aberdeen, Glasgow, Ayr, Newton Stewart, Ardrossan, Livingston, Perth, Inverness, Oban, Wick, Campbeltown, Portree and Dumfries in particular.
Brendan Dick, BT Scotland director, said: "BT is helping to lead Scotland's economic recovery as one of the nation's largest investors.
"Not only are we building a superfast broadband network, which is giving a major boost to Scottish households and businesses, we are creating highly skilled local jobs offering exciting careers, such as those announced today.
"Working with our partners in the public sector we are determined to ensure that Scotland is in the best position possible to take full advantage of the superfast broadband revolution. "The opportunities for businesses to grow and for households to benefit from enhanced on-line learning and entertainment are immense."
The company said it expects a significant number of the engineering roles to be taken up by ex-service men and women. Openreach is also particularly keen to recruit more female engineers and has launched a campaign encouraging women to enter the world of engineering.