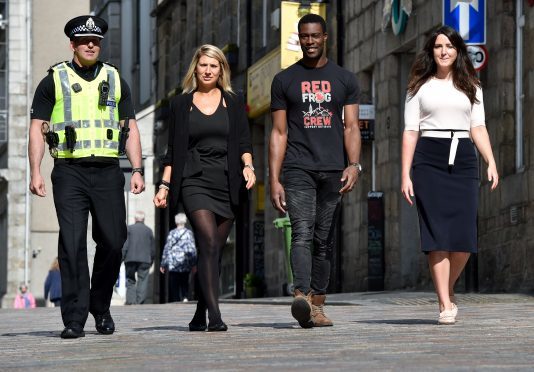 Police will ramp up city centre patrols in an effort to keep thousands of celebrating students safe during freshers' week.
About 3,000 teenagers are packing up and preparing to start courses at Aberdeen University later this month.
But before tackling their academic work, they will spend the next week getting to know both the Granite City and one another during a period of high-spirited revelry.
And police yesterday outlined their plans to ensure that the students neither become victims of or perpetrate any crime, by directing extra officers to roam near popular nightspots.
City centre inspector, Stuart Macadam, said: "Many students will be away from home for the first time, which is incredibly exciting but can also be daunting.
"We will have extra officers on patrol each night, and have worked with universities to gain an understanding of the numbers expected in the city.
"We want to make sure the students can enjoy themselves safely, and we will place marshals at taxi ranks to ensure they get home without any problems."
Insp Macadam said he had not observed increased crime rates during previous freshers' weeks, but attributed that to routinely beefing up patrols around that time.
Police are working in conjunction with university staff to ensure that trend continues this year.
About 3,000 more students will descend on the city the following week, when Robert Gordon University (RGU) welcomes its new intake.
The Red Frogs student welfare organisation covers both Aberdeen University and RGU.
Team leader, Chaz Ogboke, explained that he and his colleagues will set up "hydration stations" offering water to people out drinking in some of the city's busier nightclubs.
He added: "We want students to have the best night possible, but to know where they are going and to remain safe at all times."
Students are also being made aware of the "ask for Angela" initiative, where they can escape uncomfortable situations by approaching bar staff and asking to speak to someone named Angela.
Employees will then call them a taxi to allow them to leave swiftly.
Representatives from the Unight community safety group and Aberdeen Inspired also hailed the efforts being made to protect students during yesterday's launch event.