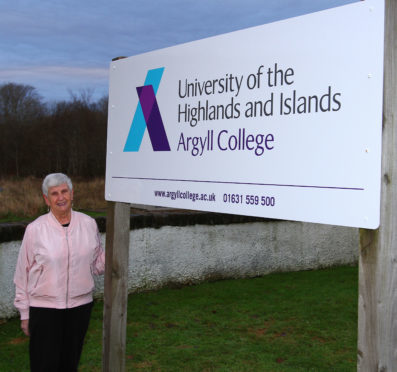 Oban's future as a university town was discussed with its residents yesterday at a launch event in the Corran Halls.
Oban a University Town (OAUT) builds on the principle that Oban is already a university town with three leading further and higher education institutions and almost 800 students.
It will focus on the distinctive assets and employment opportunities of the area and provide an outstanding experience for students and staff in terms of teaching, practical work, enterprise, leisure and cultural activities.
It is believed that this in turn will contribute to local economic and population growth by attracting and retaining young people and qualified staff. It will enhance creativity, innovation, and the formation and growth of local businesses.
Partners in the OAUT project include Highlands and Islands Enterprise (HIE), the University of the Highlands and Islands (UHI), Scottish Association for Marine Science (Sams UHI), Argyll College UHI and Ballet West, as well as Oban High School, Bid4Oban, Argyll and Bute Council and Skills Development Scotland.
The project team says the involvement of local residents, businesses, community groups, students and young people will be crucial in the delivery of the project over coming years.
Lucinda Gray, head of projects and partnerships at HIE, said: "The launch today marks the start of a long term, planned approach to developing Oban as a university town. It's great to be working with a range of other partners to deliver this.
"The ambition for the project is to foster economic growth, retain and grow our working age population. This goal will be pursued by ensuring a good range of courses that are relevant to our economy and that will ultimately provide a well-skilled work force to support business growth and development."
Professor Donald MacLean, chairman of the project, said: "It is fantastic to be involved in such an exciting project at this early stage. As a local resident myself, a key priority is to work closely with local people, businesses, community groups and other organisations. It is an ambitious project, but I feel confident that we will have strong foundations in place and look forward to all that is ahead in the coming years."