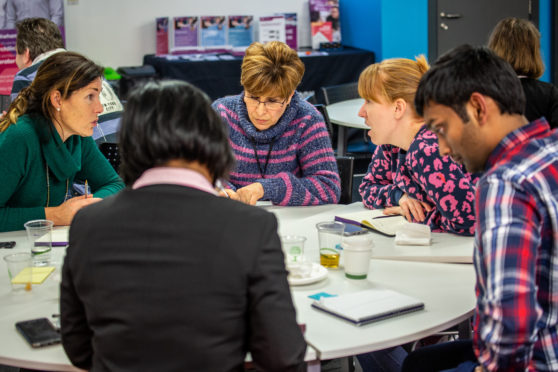 Robert Gordon University (RGU) said its business start-up accelerator programme had seen a "surge" in demand.
Applications for the scheme in its second year have flooded in, with more than 180 entrepreneurial teams competing for the mentorship and development opportunity, as well as £10,000 of seed funding, RGU said.
RGU says its accelerator is the first funded programme of its kind aiming to support the diversification of the north-east economy through the creation of new businesses.
Completed applications for the latest edition were up by 10%, with 150 start-ups making it through to the second round of judging – up from 103 in the scheme's maiden year.
The programme is also attracting a growing number of women. Of the 21 successful start-ups selected this time, nearly two-thirds have one or more female founder.
More than half have one or more overseas members and a total of 14 countries outside the UK are represented.
RGU innovation director Gordon McConnell said: "Now the real hard work begins, and this year's teams only have to look at the start-ups from last year's cohort to see what success looks like."