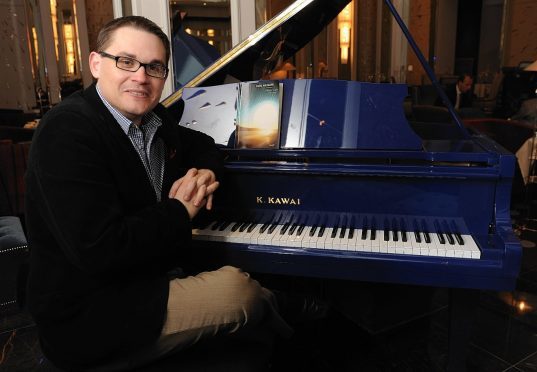 It had a north-east launch with a royal seal of approval in Ballater earlier this month.
And now, a classical album which celebrates the work of Robert Burns has surged to third spot in the national charts in its debut week.
Immortal Memory by Aberdeen composer Paul Mealor was recorded to support people in the region whose lives were devastated by Storm Frank last year.
The work, produced by the University of Aberdeen Chamber Choir, is a collection of renditions of the Scottish poet's works and has climbed to No 3 in the Official Classical Artist Albums Chart Top 50.
The album was launched by the Duke and Duchess of Rothesay at a concert in front of hundreds of people in Ballater's Glenmuick Church on January 12.
And, in association with Prince Charles' Ballater Flood Appeal, all money raised by the album is going to local victims of Storm Frank.
Before even landing in the charts, the production had made it to number 19 on Amazon's classical bestsellers list.
It has also been hitting the airwaves as Classic FM's disc of the week with host John Suchet playing a track from it every morning.
Prof Mealor said last night he was astounded by its success.
He said: "We did much better than I expected.
"To make it to number No 3 in the national classical charts is unbelievable.
"It's the first time an album from outside Oxford or Cambridge has made it this high up.
"We planned to release it on the week of Burns' night, but we had no idea it would do this well.
"The whole theme seems to have really clicked and it's gone down really well with the broadcast media.
"I would like to thank everybody who made the success possible.
"We have sold thousands and I think it will be a huge boost to people in Ballater affected by the floods."
He added that Burns' most famous track, Auld Lang Syne, was the one which "stood out" on the album.
The album can be purchased on both iTunes and Amazon.