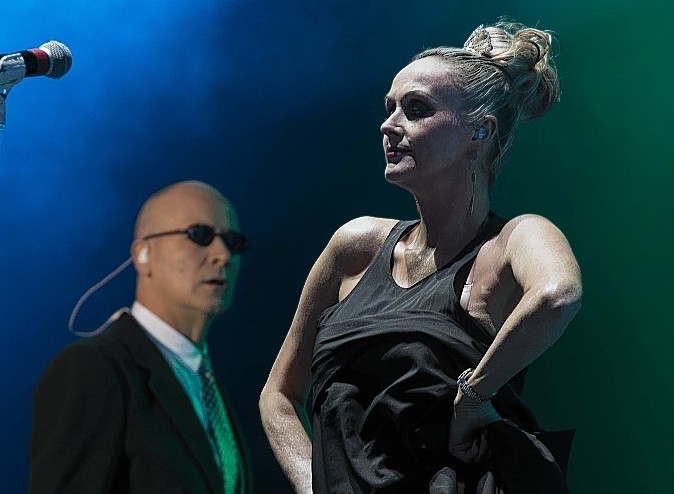 Hundreds of north-east music fans, young and not-so-young are preparing to descend upon Scone this weekend as the 2017 Rewind 80's festival begins on Friday.
The small village just outside Perth where kings were once crowned is gearing up to play host to pop royalty and thousands of revellers from across Scotland.
Returning to Scone Palace for its seventh year – due to public demand – Rewind Scotland is now one of the world's biggest 80's music festivals and is the first of the three Rewind Festivals taking place in the UK.
Those lucky enough to have secured one of the sold-out Saturday tickets will no doubt be preparing their outfits for what has become a fancy-dress extravaganza of everything 80's.
Outfits are often outlandish and must take weeks of preparation, previous years have seen Hulk Hogan recreated or group efforts such as the Hi-de-Hi staff members.
Festival organiser David Heartfield came up with the first Rewind event idea 9 years ago after he was let down at the last minute, he said: "I had an event all set-up, but no main bands to play at it. Carol Decker suggested we get a few 80s bands together – and the rest is history."
This year sees the Henley Rewind's 10th anniversary, but Mr Heartfield admits he warmly looks forward to coming back to the Scone Palace site commenting: "It's a great site at Scone, we love it. The audience really make it for us – the efforts they go to are fantastic."
Neon-clad music lovers can look forward to seeing The Human League and Level 42 -amongst others, on Saturday's main stage with Billy Ocean and Soul II Soul bringing the weekend to a close on Sunday.
Another highlight to look out for is the British Electronic Foundation (BEF) who will be returning again this year as part of Sunday's line up. The brain child of Martyn Ware (The Human League and Heaven 17) the group showcases a variety of different musical artists performing classic songs with an electronic slant. They will be joined by Matt Cardle and also feature a revered line-up of Heaven 17's Glenn Gregory, Jaki Graham, Sex Pistol Glen Matlock, Joy Division's Peter Hook, Propaganda's Claudia Brucken and Owen Paul.
Saturday's stage will also play host to Heather Small, The Trevor Horn Band, Nik Kerhsaw, Musical Youth, Go West, Tom Robinson, T'Pau, Chesney Hawkes, The Undertones and The Real Thing.
On Sunday, Jason Donovan, Kim Wilde, Junior Marvin's Wailers, Belinda Carlisle, Nick Heywood, Steve Harley and the Cockney Rebel and Doctor and the Medics will be wowing the crowds.
The weekend promises to be non-stop hits and a never-ending playlist of 80s tunes that even those not-old-enough-to remember can enjoy.
And for fans still with the stamina for a three nights out in a row, Friday night is also offering a chance to see an incredibly realistic Blondie tribute band – Dirty Harry, with doors opening at 6pm.
For those wishing to re-live their youth there will be nostalgia, swathes of neon, rah-rah skirts and frilly-cuffs aplenty….perhaps even a few flat-tops and cork-screw perms might make a re-appearance.
Rewind Scotland takes place at Scone Palace, and starts on Friday, July 21 at 6pm, ending on Sunday, July 23.
For more details visit: www.rewindfestival.com